Soundiron Alpha Organ Sample Library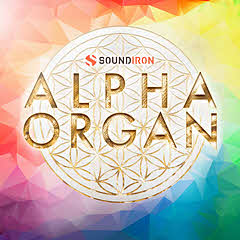 Alpha Organ is a beautifully deep sampled pipe organ recorded at St. Paul's Church in San Francisco, CA. The library was recorded in the same location as our acclaimed Requiem Light Symphonic Choir and Symphony Series Brass. The design of St. Paul's Church mixed with the exquisite sound of the organ is the perfect blend, creating a tonal combination that can't be recreated. This library is Powered By the Native Instruments Kontakt 6 Player engine (VST, AU & AAX Plugin formats) and supports all Komplete Kontrol software and hardware.

St Paul's Church has a unique history that called to us and guided our approach to this instrument. It's original construction was interrupted by the 1906 San Francisco earthquake and stone rubble from the destroyed downtown was used to complete the final structure. The space has extraordinary acoustic properties bordering on the mystical, it's long reverberant tail carrying an airy ghostly quality. Each time we've recorded there, we've experienced waves of strange synchronicities. The entire hall sings as one massive living instrument. To honor the high strangeness that the space seems to evoke, we've enriched the library with a wider selection of our signature sound designed ambiences that delve deeply into psychoacoustic and metaphysical aesthetics.

This library includes all of the stops categorized by mood and feel including...

Continue reading: Soundiron releases Alpha Organ Sample Library in News.
Blue Cat AcouFiend Feedback Simulation Plug-In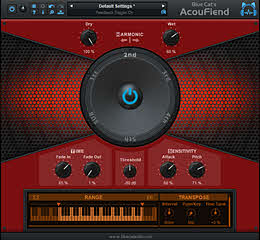 Blue Cat Audio has released Blue Cat's AcouFiend, a new acoustic feedback simulation plug-in that can make electric guitars scream, growl, or sing, even at low volume or through headphones.

AcouFiend can simulate the acoustic feedback (a.k.a. "Larsen effect") well known to guitarists playing loud and close to their speaker, but with total control over the effect: you can choose when and how to trigger the feedback, on sustained notes or chords, with advanced harmonization capabilities.

The plug-in can be controlled via MIDI or automation, and feedback can be applied to existing tracks after recording. It is of course not limited to guitars, as shown in one of the demo videos (links below)...

Continue reading: Blue Cat Audio releases AcouFiend Feedback Simulation Plug-In - Get 10% off! in News.
Voxengo VariSaturator 2.0 Saturation Plug-In


Voxengo is happy to release a new major version 2 of its VariSaturator plug-in. VariSaturator is an audio effect plugin designed to apply saturation and overdrive effects to audio material. VariSaturator is available in AAX, AudioUnit, VST, and VST3 plugin formats, for macOS and Windows computers.

Version 2.0 includes the following changes:
- Added the "Band Count" switch.
- Added the preset list sorting function to the preset manager.
- Redesigned the knob image.
- Extended the "Color Editor" with color modifiers.
- Added the "Gray Blue" color scheme.

VariSaturator features two saturation modules which are applied in sequence, in two-band or broadband mode. The tube/valve saturation module applies asymmetric valve processing that closely resembles sound of a high-quality valve amplifier cascade. Another saturation module VariSaturator features is a digital "waveshaping" saturator with feedback topology. This module applies...

Continue reading: Voxengo releases VariSaturator 2.0 Saturation Plug-In in News. - Comments (Reply To Topic)
Ueberschall Trumpet Solos - Elastik Soundbank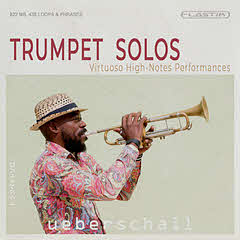 The expressive qualities of the trumpet are hard to fake. However, if your project requires the magic of a top-notch trumpet session player, recorded in an equally top-notch studio environment, then Trumpet Solos is for you. Trumpet Solos delivers the brilliant, expressive, sound of a lead trumpet in a collection of superbly played solos. All performances are provided by virtuoso player Gary Winters who played with Fred Wesley, George Clinton, Pee Wee Ellis, Bootsy Collins and Lenny Kravitz amongst many others. Trumpet Solos is perfect for funk and soul but, in the right musical context, can easily cross-over into genres such as pop, house, electronica or film scores.

Top Class Brass
Each solo is broken down into a convenient lick-based format and ready to be assembled in a perfect combination for your track. With over 400 individual loops and phrases, each between 1 and 8 bars in length, the 820MB of samples are organized into 21 tempo/key based folders for an easy workflow. Both open and mute trumpet performances are included. Original tempos span 90 to 124 BMP but, with Elastik's powerful pitch and tempo manipulation tools, it is easy to craft just the phrase or solo needed to fit your project. In addition, the high-quality and consistency of the recorded sound across all the folders make it easy to mix and match phrases between folders if required...

Continue reading: Ueberschall release Trumpet Solos - Elastik Soundbank in News.
Ueberschall Saxophone Solos - Elastik Soundbank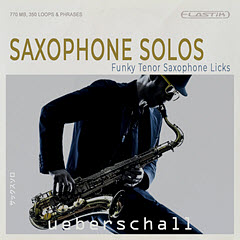 Who doesn't love a classic funk groove? And it is even better when layered with a funky tenor saxophone solo. Well, if you've got the grooves, Saxophone Solos has all the classy tenor sax licks that you are going to need. Saxophone Solos delivers the warm, expressive, sound of the tenor saxophone in a collection of superbly played solos, all broken down into a convenient lick-based format and ready to be assembled in a perfect combination for your track. It's perfect for funk and soul, but would also work just as well in other genres such as house and pop.

Expressive Solo Lines
With over 350 individual loops and phrases, each between 1 and 8 bars in length, the 770MB of samples are organized into 21 tempo/key based folders for an easy workflow. Original tempos span 90 to 124 BMP but, with Elastik's powerful pitch and tempo manipulation tools, it is easy to craft just the phrase or solo needed to fit your project. In addition, the high-quality and consistency of the recorded sound across all the folders make it easy to mix and match phrases between folders if required.

Characterful, Intimate, Sound Of The Tenor Sax
The library is ideal to build a complete, extended, solo, or...

Continue reading: Ueberschall releases Saxophone Solos - Elastik Soundbank in News. - Comments (Reply To Topic)
Native Instruments MYSTERIA Cinematic Vocal Instrument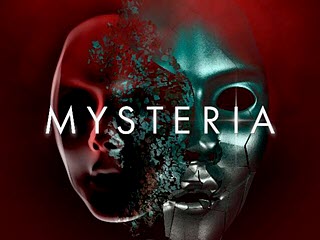 Native Instruments has released MYSTERIA, a one-of-a-kind instrument for creating atmospheres and transitions that allow producers to harness the emotional power of the human voice when scoring for film, games, sound installations, and more.

MYSTERIA unites sources from three meticulously-recorded choirs with in-depth aleatoric sound design to form the only performance instrument that places arcane textures, haunting atmospheres, and enchanting moods from the subtle to the sublime, within a single playable interface.

From aggressive to anxious, despairing to dreamlike, atmospheres and tonal clusters can be played, manipulated, and made to evolve in real-time, for straight-to-picture scoring and single-take scene soundtracks.

The 29 GB sound library encompasses more than 800 sound sources, recorded in Bratislava and Cologne with a large symphonic choir also...

Continue reading: MYSTERIA - A Unique Cinematic Vocal Instrument arrives from Native Instruments in News. - Comments (Reply To Topic)
Sample Logic Motion Keys Sample Library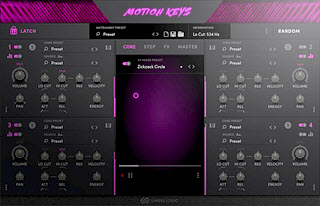 Introducing MOTION KEYS: a refreshingly new approach to the world of keyboards and pianos, utilizing extraordinary organic motion with infinite sound-shaping possibilities unlike any other keyboard instrument. Developed in the Kontakt engine, this mammoth 12 GB virtual instrument contains 480 multi-sampled instruments and presets, over 10,400 samples, all meticulously programmed to provide incredibly inspiring sonic material and musical ideas. Whether you need a pristine grand piano, or a mutating kaleidoscope of lush keyboards, you will find it within MOTION KEYS.

KEYBOARDS SAMPLED
Sample Logic has deeply sampled a wide variety of Grand Pianos,Upright Pianos, Toy Pianos, Harpsichords, Accordions, Organs, Digital Classics, Synthetic Keys, Vintage Keyboards, Wavetable Synthesizers establishing the groundwork for perpetual motion. From there, choose any combination of instruments to create organic, synthetic, and hybrid music productions that instantly come to life through amazing animations and intricate motion.

DYNAMIC & MODERN
The name MOTION KEYS is ideal for this instrument as every preset has been infused with an array of sonic movement...

Continue reading: Sample Logic releases Motion Keys Sample Library for Kontakt in News. - Comments (Reply To Topic)
New Mackie CR Series Monitor Line
Mackie has expanded their immensely popular CR Series Multimedia Monitors, adding new models and a subwoofer to the highly acclaimed line of compact nearfields.

New to the CR Series is the CR3-X 3-inch, CR4-X 4-inch, and CR5-X 5-inch, as well as the Bluetooth enabled CR3-XBT 3-inch, CR4-XBT 4-inch, CR5-XBT 5-inch, and CR8-XBT 8-inch models. Adding new bottom end punch to the line is the new CR8S-XBT Bluetooth enabled Subwoofer.

The perfect upgrade for your desktop speakers, CR Series monitors deliver the performance you expect from a Mackie studio monitor. Ideal for home studios, multimedia content creation, AV post-production, gaming, broadcast and more, CR Series monitors offer studio-quality sound in a compact, well-designed package that's equally at home in a high-end project room or your bookshelf.

CR Series monitors deliver clean, articulate sound, with the CR3-X and CR4-X offering 50W of power and the CR5-X pumping 80W. The new CR8S-XBT subwoofer delivers...

Continue reading: Mackie Introduces New Additions to CR Series Monitor Line in News. - Comments (Reply To Topic)
New Mackie MP In-Ear Monitor Series
Mackie® has expanded its MP Series Professional In-Ear Monitors, adding the new MP-320, MP-360, and MP-460 in-ear monitors to the current lineup of MP-120, MP-220, and MP-240. In addition, Mackie has added Bluetooth® capabilities to the entire MP Series with the introduction of the new MP-BTA Bluetooth Adapter, available bundled with the MP-120, MP-220, and MP-240 to add Bluetooth connectivity.

The three new models take in-ear monitoring to the next level. Mackie's MP-320 Professional In-Ear Monitors feature a triple dynamic driver design for a surprising level of musical separation and nuance with plenty of low-frequency response and exceptional clarity in the mid and high frequencies. Featuring a triple balanced armature design, MP-360 In-Ear Monitors provide a balanced sound with exceptional clarity and stereo imaging. The drivers have been custom designed for the MP Series for the best possible performance. MP-460 In-Ear Monitors take high-fidelity to the next level with a quad balanced-armature design that delivers truly stunning vocal clarity and detail, satisfying the most discerning listener. All three new in-ear monitors employ a precision 3-way crossover that ensures a balanced sound across the entire 20 Hz to 20 kHz frequency range...

Continue reading: Mackie Expands MP In-Ear Monitor Series and Adds Bluetooth in News. - Comments (Reply To Topic)
New Mackie EleMent Series Microphones
Long a leader in live and studio sound, Mackie has now entered into the microphone sphere, introducing their new EleMent Series microphones. Like all Mackie gear, EleMent Series mics combine professional-caliber performance and Mackie's famed Built-like-a-tank™ rugged reliability and outstanding value. The series consists of three models: the EM-89D Live Vocal Dynamic, EM-91C Large-Diaphragm Condenser, and EM-USB USB Condenser microphones.

The EM-89D dynamic microphone features a cardioid polar pattern and is primarily designed for stage use but also makes a fine addition to a studio microphone collection. It's an excellent handheld vocal microphone and also excels as an instrument and amplifier microphone. The EM-89D comes with a mic clip, XLR mic cable, and zipper pouch.

Every studio needs a quality large-diaphragm condenser microphone, and the new Mackie EM-91C's audio quality and classic cardioid polar pattern makes it suitable for a wide variety of studio applications. Choose the EM-91C when...

Continue reading: Mackie Introduces EleMent Series Microphones in News. - Comments (Reply To Topic)
New Mackie MC Series Headphones
Mackie has expanded its popular MC Series headphone line with the new MC-350 and MC-450 professional headphones. Both models offer full range 20 Hz to 20 kHz frequency response, boast Mackie's classic rugged design, and feature premium, real leather adjustable headbands and conforming ear pads to provide an ergonomic fit for hours of comfort.

Like Mackie's established MC-150 and MC-250, the new MC-350 headphones feature a closed-back design for superior sound isolation, making them a great choice for mixing, studio recording, focused critical listening, and personal listening when you want to avoid background noise and leakage. The MC-350's precision-tuned enclosure delivers accurate bass, enhanced high frequency detail, and a wide soundstage. Their 50 mm transducers provide plenty of low end. Impedance is rated at 32 ohms and sensitivity at 97 dB.


MC-450 headphones employ an open-back design for an even wider, deeper soundstage; reduced ear fatigue; high headroom; smooth midrange; and exceptional detail and clarity...

Continue reading: Mackie Unveils New MC Series Headphones in News. - Comments (Reply To Topic)
Voxengo CRTIV Shumovick Creative Noise Padding Plug-In


Voxengo is pleased to release CRTIV Shumovick, a creative dynamic noise-floor padding effect plugin for professional music production applications, available in AAX, AudioUnit, VST and VST3 plug-in formats, for macOS and Windows computers.

CRTIV Shumovick plug-in for professional music production applications produces a creative dynamic noise-floor padding effect. This effect is most effective on beats and synth sounds used in electronic music production – EDM, hip-hop and the like. The noise-floor effect created by this plug-in is correlated to the spectral content of the sound being processed.

As a result, on beats, this creates mellow noise bursts that make bassdrum sounds a lot softer, with a bit of stereo-field enhancement effect. On synths, on the other hand, such noise-floor effect may boost the power and density of the sound. Shumovick can be also effective when used on sterile-sounding basslines where it can add a bit of "pillowy" noise background. In practice, Shumovick can be also used on acoustic drum buses adding "vintage" feel and aggression to them. Shumovick is, however, not as effective when used on full mixes, but can be also used on full mixes in some music genres...

Continue reading: Voxengo releases CRTIV Shumovick - Creative Noise Padding Plug-In in News. - Comments (Reply To Topic)
Best Service NADA Sample Library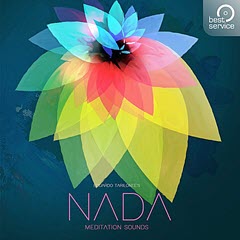 "After a whole life, having gone through many musical styles, one has always been in my heart. Because, deep inside me, it is a significant part of my soul and my essence from which I cannot let go: New Age Music - to which I owe it all; what I am and what I feel. I went from Ethnic, Folk, Antique to Soundtrack music, and every single note I composed or sampled was imbued with it in some way. Sometimes I thought it had left, never to return, but it was always there, dormant and feeding from those new styles and, at the same time, providing them with all its spirit. Now it has returned, more beautiful than ever. NADA is a spiritual voyage through the deepest sounds of my soul" - Eduardo Tarilonte.

Welcome to NADA, Meditation & New Age Sounds by Eduardo Tarilonte

NADA is a fascinating collection of sounds for Meditation, New Age, and Relaxation Music. In NADA you will find inspiring instruments such as Strings, Winds, Percussions, Pianos, Eternal Sounding Bowls, Glasses and Bells. NADA also offers mesmerizing overtone Singing Voices and an alluring and charming Female Solo Voice as well as deep, peaceful, and warm Meditations Pads...

Continue reading: Best Service releases NADA, the New Sample Library by Eduardo Tarilonte in News. - Comments (Reply To Topic)
Eventide Spring Reverb for Desktop and iOS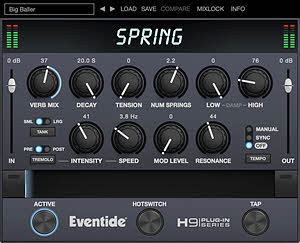 Eventide Audio has released Spring Reverb – a new plug-in for desktop and iOS. Spring models the sound and character of the popular artificial reverbs found in guitar amplifiers. It also goes a step further by allowing access to physical parameter controls not readily available in a real spring tank.

By tweaking these parameters, Spring can create faithful representations of real springs or push the physical boundaries to achieve new distinctive sounds. The Tension [TNSION] and Num Springs [NUMSPR] knobs work in concert to control the amount of "springiness" in the processed sound. Additional adjustable parameters include Resonance and Low and High damping. The beloved performance controls made popular in Eventide's Blackhole, UltraTap and MangledVerb plugins are also available – Ribbon allowing users to program two settings for any combination of the controls and seamlessly transition between them while the programmable HotSwitch an instantaneous jump to an alternate setting at the push of a button...

Continue reading: Eventide Releases Spring Reverb for Desktop and iOS in News. - Comments (Reply To Topic)
PG Music Band-in-a-Box 2020 for Windows
PG Music Inc. has recently released version 2020 of its popular, award-winning Band-in-a-Box® intelligent music accompaniment software for Windows® with over 50 great new features and enhancements! Plus, 202 RealTracks, RealStyles, MIDI SuperTracks, Instrumental Studies, RealDrums transcriptions, Xtra Styles PAK 8, Loops-with-Style PAK 1, and more!

In announcing the release of Band-in-a-Box® 2020 for Windows®, program author and creator Peter Gannon said, "I'm thrilled to be offering the newest 2020 version of Band-in-a-Box, with many enhancements inspired by program users, new add-ons like the soulful Gospel Vocal RealTracks, Xtra Styles 8, Loops-with-Styles for Band-in-a-Box, and great updates to the included RealBand program and VST DAW Plugin!"

There are over 50 new features in Band-in-a-Box® 2020! There are a number of enhancements to the RealTracks (Smoother Sounding Vocal RealTracks, RealTracks Thickening, "Find-a-Sub" RealTracks, and MultiRiffs). Most RealDrums now have RealCharts (with accurate Drum Notation). There's a new RealTracks Artist Browser to find info/bios/links/lists of RealTracks on all the artists. A new Feature Browser allows...

Continue reading: PG Music releases Band-in-a-Box 2020 for Windows with over 50 New Features in News. - Comments (Reply To Topic)
Best Service ARABIC OUD Virtual Instrument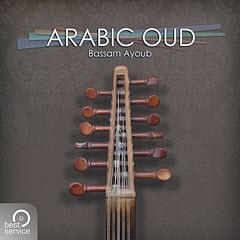 In Arabic music, the Oud is considered one of the oldest musical instruments; in fact, in the Middle East it plays an important role in musical tradition. Although the origins of this instrument are uncertain, the popularity of the Oud has spread across the Mediterranean, North and East Africa and the Middle East, where it is still very popular to this day. In the Western World, the Oud is probably best known as the forerunner of the European lute.

The Arabic Oud Library was created in close collaboration with the renowned musician and Oud virtuoso Bassam Ayoub. Bassam Ayoub performed and recorded all playing variations with the main emphasis on achieving an authentic sound, both for melodic playing and rhythmic accompaniment.

The Arabic Oud offers three different, meticulously recorded Oud instruments with breathtaking 39 articulations and brings one of the oldest string instruments to life right under your fingertips. The versatile sound spectrum of the Oud can enrich any kind of music and the integrated microtunings are very appealing to professional Maqam performers! Because of its wide range of playing styles, the Arabic Oud is ideal for both studio and live performances...

Continue reading: Best Service releases ARABIC OUD Virtual Instrument in News. - Comments (Reply To Topic)
Acoustica Mixcraft 9 Music Recording Software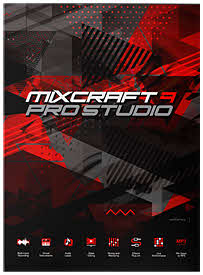 Acoustica has announced the release of Mixcraft 9, described as "a true labor of love, built for musicians, by musicians".

Acoustica says "From its slick, modern interface to its powerful new effects, instruments, and features, we've upgraded nearly every aspect of Mixcraft, with new visuals, new sounds, and more power than ever."

Improvements Everywhere. The first thing you'll notice is Mixcraft 9's modern look. The transport and details panels are all individually undockable and can be placed anywhere around your desktop. The transport can be moved to the top of the software if desired, and the controls can be left-justified, rightjustified, or centered.

New Effects. Mixcraft 9 is loaded with new effects from ToneBoosters. Great sounding reverb, flexible multi-effects, useful parametric equalizer, compressors and limiters, an effective de-esser, and a whole lot more. Plus, Pro Studio users will find the TB FlX and TB FlX4 multiband EQ/compressors and the new TB Dither plug-in to be useful tools for mastering...

Continue reading: Acoustica Releases Next Generation Mixcraft 9 in News. - Comments (Reply To Topic)
Ueberschall Cinematic Bundle Elastik Sound Library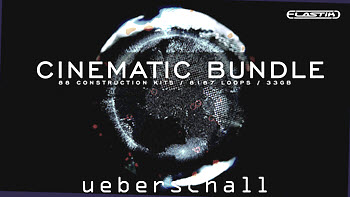 Unsettling atmospheres, heavy impacts, deep drones or tension-developing FX, the Cinematic Bundle has everything you need for your next film score. Inspired by films and series like Blade Runner 2049, Terminator, Dark, Stranger Things and many others, this comprehensive collection includes five full Elastik libraries: Synthetic Soundtracks 1,2 and 3 as well as Score FX 1 and 2.

A total of 88 construction kits covers everything from calm, soothing atmospheres or futuristic dreamscapes to intense, synth-based scores. With more than 30GB and over 8000 loops the bundle has all the tools needed for epic, interstellar film music.

The sounds include bass, sub bass, arpeggios, pads, leads, 3D-animated ambiances, risers, lifters, SFX, whooshes, cuts, accents, beds, analog style synths and many, many more. The Cinematic Bundle is the ideal companion for media composers and producers who create music for film, documentaries, games or animations...

Continue reading: Ueberschall releases Cinematic Bundle - a Pack of Five Full Elastik Sound Libraries in News. - Comments (Reply To Topic)
Modartt Organteq Virtual Pipe Organ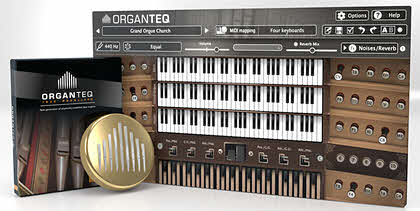 Modartt releases virtual pipe organ Organteq, the most advanced physically modelled organ reproducing the heart of the complex flue and reed pipes physics.

Three years of research
Modartt, the producers of the award-winning physically modelled software instrument Pianoteq, has spent the last three years developing a virtual organ instrument based on the most advanced physical model reproducing the "heart" of the complex flue and reed pipes physics: the nonlinear interaction between the vibration of the air in the pipe and the "exciter" (air jet striking the labium for flue pipes, beating reed for reed pipes). The aim was to produce a more vivid and effective music instrument than the current state-of-the-art.

Physically modelled
Organteq does not rely on samples: the sound is created in real time from scratch using a refined physical model. Even the action noises from keys, stops and couplers are there. The pipe attack transients "chiff" are accurately reproduced with...

Continue reading: Modartt releases virtual pipe organ Organteq in News. - Comments (Reply To Topic)
Sterling Audio Professional Studio Headphones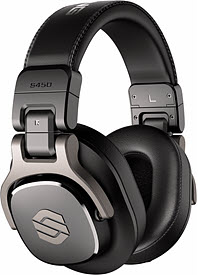 Designed for the discriminating professional recording engineer and studio recordist who needs an uncompromising set of headphones, Sterling's new S400 and S450 studio headphones combine excellent audio quality for critical monitoring with outstanding comfort for extended use. Both models feature Sterling's high-definition transducers, which provide an advanced soundstage for superior sound reproduction with intimate, mid-range clarity and articulate low- and high-frequency response.

The S400 and S450 employ a closed-back, circumaural design that delivers the superior isolation required for professional recording, as well as the comfort needed for long sessions. Both models provide removable, replaceable, and lockable ear cushions. Transportation and storage are easy and convenient, thanks to a foldable design with a collapsible earcup mechanism. The detachable 8-foot headphone cable has a twist lock 1/8-inch connector and ¼-inch adapter.

The Sterling S400's 40 mm drivers use neodymium magnets and oxygen-free copper voice coils to deliver impressive output, up to 101 dB SPL, over an extended 15 Hz to 24 kHz frequency range...

Continue reading: Sterling Ships S400 and S450 Professional Studio Headphones in News. - Comments (Reply To Topic)
ProjectSAM Symphobia 4: Pandora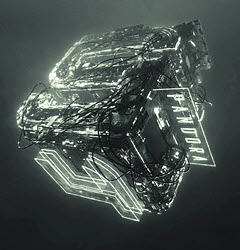 Give your action, sci-fi, and horror scores a blockbuster boost with the fourth volume in ProjectSAM's acclaimed Symphobia Series. Pandora lets you summon rousing cinematic risers, foreboding falls, and earth-shattering crescendos with unmatched ease and flexibility. Pandora's innovative Adaptive Sync quickly and effortlessly matches its huge library of articulations and effects with your sequence – so your next deadline needn't be a nightmare. Plus, fully-customizable sound design tools help you quickly sculpt your desired timbres.

INTRODUCING ADAPTIVE SYNC
Pre-recorded crescendos and rolls sound great. But they used to have a disadvantage: they were not very flexible. Any composer will recognize the trial-and-error process of nudging a crescendo note around until it ends in the right spot. It's a tedious task that most of us would rather skip if we could.

This is why we developed Adaptive Sync.

Symphobia 4: Pandora is packed with transitional samples – sounds that progress dynamically or directionally over time – ranging from...

Continue reading: ProjectSAM releases Symphobia 4: Pandora Orchestral Sample Library in News. - Comments (Reply To Topic)
iZotope Dialogue Match Post Production Tool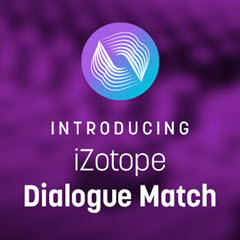 iZotope, Inc., the experts in intelligent audio technology and makers of two-time Emmy Award winning software RX, has launched Dialogue Match, the first tool to automatically learn and match the sonic character of dialogue recordings. It is also the first product to combine brand-new machine learning from iZotope with ground-breaking reverb technology from Exponential Audio's product line, which was acquired by iZotope earlier this year.

Re-recording mixers that are responsible for delivering the final sound mix for films and television programs, often need a way to quickly match dialogue from lavalier, boom mics, and ADR (Automated Dialogue Replacement), in order to create a seamless and cohesive dialogue performance. With Dialogue Match, users can analyze audio to extract a sonic profile, then apply the profile to any other dialogue track for fast and easy environmental consistency in scene recordings, allowing them to complete the tedious process of matching production dialogue to ADR in seconds, rather than hours.

"Users who have tested Dialogue Match are telling us that it will change the way they approach dialogue editing forever," said iZotope's Senior Product Manager, Mike Rozett...

Continue reading: iZotope Launches New Time-Saving Tool for Audio Post Production, Dialogue Match in News. - Comments (Reply To Topic)
AAS Funky Cat Sound Pack for Strum GS-2 and AAS Player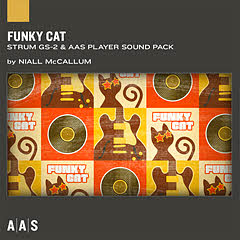 Applied Acoustics Systems releases the Funk Cat sound pack for the Strum GS-2 and AAS Player plug-ins in collaboration with resident sound designer Niall McCallum.

Funky Cat transports Strum GS-2 to the golden era of funk—the foundational experiments in groove from the likes of Sly & The Family Stone, James Brown, and The Meters. From choppy 16th-note riffs loaded with tight, muted stabs to slick rhythmic chord progressions, this kaleidoscopic new set takes the very best from the forefathers of the game and sends the whole package hurtling into the present. Classic chorus, spring reverb, and the indisputable hallmark of funk, the wah-wah, put in the work in the 84 guitar sounds of this fantastic collection. Further, 12 styles deliver 84 smooth strumming patterns that stand in readiness to thrust your extended chords into full-on hypnotic grooves...

Continue reading: Applied Acoustics Systems releases the Funky Cat sound pack for the Strum GS-2 and AAS Player plug-ins in News. - Comments (Reply To Topic)
Spitfire Solo Strings Total Performance Update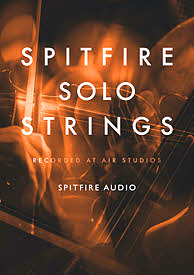 Originally released last year to widespread critical acclaim, Spitfire Audio is proud to announce availability of a free update to SPITFIRE SOLO STRINGS — itself featuring first-call London virtuoso single players performing in the hallowed (Lyndhurst) Hall at London's legendary AIR Studios, the acoustic luxury of which was captured on rich- sounding 2-inch tape to join a long line of outstanding sample-based virtual instrument libraries for Native Instruments' industry-standard KONTAKT PLAYER platform, also adhering to the NKS (NATIVE KONTROL STANDARD®) extended plug-in format for full compatibility with NI hardware, and now including the sound-specialising British music technology company's SOLO CELLO Total Performance patch alongside its highly-intuitive SOLO VIOLIN (virtuoso) one — as of October 17.

Not only are those highly-intuitive SOLO VIOLIN (virtuoso) and newly-added SOLO CELLO Total Performance patches included in SPITFIRE SOLO STRINGS, so effectively available for free to existing owners of this superlative-sounding sample-based virtual instrument library that is designed to stand out and also sit perfectly alongside Spitfire Audio's other orchestral ranges, they are also available to purchase as separate sample-based virtual instrument libraries — namely, SPITFIRE SOLO CELLO and SPITFIRE SOLO VIOLIN — for the KONTAKT PLAYER platform. Either way, though, they represent the sound-specialising British music technology company's most detailed and advanced solo violin and solo cello to date...

Continue reading: Spitfire Audio ships SPITFIRE SOLO STRINGS update with newly-added SOLO CELLO Total Performance patch in News. - Comments (Reply To Topic)
Spitfire Audio BBC SYMPHONY ORCHESTRA Sample Library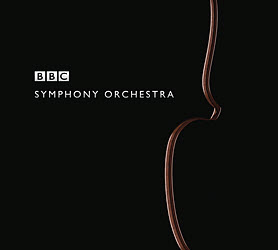 Launched late-August at London's legendary Barbican Centre to widespread wonderment, Spitfire Audio is proud to announce availability of BBC SYMPHONY ORCHESTRA — the most essential orchestral package the sound- specialising British music technology company has ever created, working in partnership with BBC Studios, the British television production and distribution company that is the commercial arm of the oldest entertainment organisation in the world, and in close collaboration with one of the world's most renowned orchestras (to which it obviously owes its notable name) at one of the world's most renowned recording venues (London's legendary Maida Vale Studios) to realise a new standard in orchestral composition as a landmark library lovingly presented within Spitfire Audio's award-winning standalone plug-in (also available to buy as a sleek 1TB Samsung 860 EVO SSD housed in a beautiful bespoke hard case, providing plug-and-play-style playability in an instant, without waiting to download the library) — as of October 24.

"To suddenly have all I need at my fingertips is a game changer." Cutting to the creative core of what makes BBC SYMPHONY ORCHESTRA so special is Spitfire Audio co-founder and composer Christian Henson. He has every right to be so musically moved since this is...

Continue reading: Spitfire Audio announces availability of BBC SYMPHONY ORCHESTRA as new standard in orchestral composition in News. - Comments (Reply To Topic)
REVIEW: Spitfire Audio SYMPHONIC ORGAN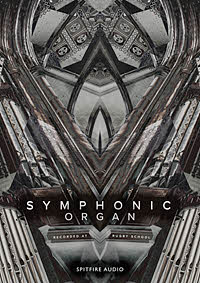 "Achieve that awe-inspiring cinematic sound made famous in blockbuster scores such as Interstellar, 2001: A Space Odyssey and Tron. Presenting the Rugby School Chapel organ — a monstrous, 3,721-pipe, cathedral-sized organ housed in an intimate chapel — creating an epic but immediate sound like no other. To capture its unique depth, power and beauty, we teamed up with composer, producer and organ expert Andy Richards, who has curated stop combinations for instant playability, enabling you to get the best out of this beautifully-voiced instrument." That is the official description for Symphonic Organ, now available from Spitfire Audio, which has provided DigiFreq with a NFR copy for review.

The Symphonic Organ Sample Library
Symphonic Organ is a Kontakt Player-based sample library consisting of approximately 17,760 samples for a NKX compressed size of 23.8 GB with 24 GB of disk space required during installation. While Spitfire lists the Kontakt version requirement as 5.6.8, we were unable to test that exact version. We did, however, test the library in both 5.8.1 and 6.1.1 without any difficulties.

Two main instruments are provided, with the first being the Organ itself (Symphonic Organ.nki). This instrument, at a total sample size of 55.22 GB with 1.90 GB loaded in memory, includes 16 curated articulations numbered in order of intensity, as follows:...

Read the full review Spitfire Audio SYMPHONIC ORGAN. - Comments (Reply To Topic)
ELYSION Ensemble Engine-Based Scoring Tool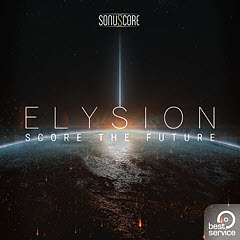 Elysion is our big answer for big questions! A huge and incredibly fast scoring tool, perfectionated to fill the space with inspiration. Score the future and experience the infinite sound cosmos, Elysion unfolds just on a fingertip.

- Elysion is built on handcrafted processed and synthesized sounds, treated like acoustic instruments
- Elysion sets a high level for hybrid composing: incredibly simple and outrageously beautiful.
- Elysion is the massive hybrid twin to The Orchestra
- Elysion contains 142 playable instruments and over 230 complex animated themes.

Built on Handcrafted, Synthesized Sounds bursting of Expression and Variety
As the first one able to catch the incredible dynamic and lively character of synthetic instruments, Elysion redefines sampling...

Continue reading: Best Service and Sonuscore announce the release of ELYSION Ensemble Engine-Based Scoring Tool in News. - Comments (Reply To Topic)
Acon Digital Restoration Suite 2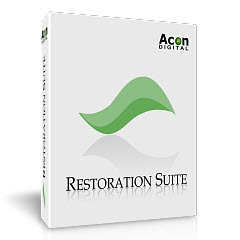 Acon Digital announces the release of Restoration Suite 2. Restoration Suite consists of four cutting edge plug-ins for audio restoration work: DeNoise 2, DeHum 2, DeClick 2 and DeClip 2. DeNoise 2 introduces the novel dynamic noise profiles that help reducing noise that varies randomly over time, such as wind noise or rustle from lavalier microphones. Where the earlier versions merely captured a static noise print with time-constant noise levels, the dynamic noise profiles capture statistics from the noise to be reduced. The noise suppression algorithm then estimates the most suitable noise threshold curve for the noisy input signal using the measured statistics.

The adaptive de-noising modes have also been significantly improved in version 2 and use a completely new estimation algorithm. Regardless of operating mode, the new noise suppression algorithm further reduces the typical and well-known artifacts from heavy noise reduction...

Continue reading: Acon Digital updates Restoration Suite to Version 2 - a Giant Leap in Audio Quality in News. - Comments (Reply To Topic)
Native Instruments TRAKTOR KONTROL S3

Native Instruments has announced TRAKTOR KONTROL S3, the essential four-channel controller for DJs ready to break into the world of four-deck DJing, add a new dimension to the way they play, and take their sets to bigger venues.

From layering beats, to weaving in acapellas, performing with live vocalists and MCs, or playing back to back, the TRAKTOR KONTROL S3 encourages flexible DJing that expands the boundaries of performance.

The S3 sees a continuation of the club-standard design language introduced to the TRAKTOR hardware line last year, with upsized jog wheels, extended pitch and channel faders, and a clean-cut four-channel mixer section with full EQ, filter, and Mixer FX control.

Jog wheel light rings give dynamic visual feedback at a glance – with deck selection, activation, and track-end warnings.

Each deck is equipped with...

Continue reading: Native Instruments announces new, essential 4-channel DJ controller - TRAKTOR KONTROL S3 in News. - Comments (Reply To Topic)
Sample Logic Cinematic Guitars Motion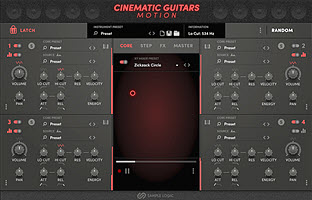 Over a decade ago, Sample Logic took the virtual instrument world by storm when they released the award-winning "Cinematic Guitars". Since then, Sample Logic has continued to build upon that concept, expanding the idea of what guitars can sound like in a creative virtual world and to define the cinematic guitar's place in modern music production. CINEMATIC GUITARS Motion is the next leap forward; a ground-breaking virtual instrument combining expertly sampled modern guitar tones with the world's most powerful quad-core animator engine. Made entirely from guitars recorded by guitar impresario Steve Ouimette, CG MOTION includes 864 sampled instruments and presets, with 33 GB of inspiring audio (over 33,000 samples). CG MOTION incorporates Kontakt's lossless sample storage compression to cram in tons of content. Think you know guitar libraries? Think again, as CG MOTION is entirely different to a traditional multi-sampled guitar library. It goes far beyond the status quo, with every preset meticulously layered and infused with motion and hybrid FX, resulting in a cinematic sound that blurs the line between music and sound design.

NEXT LEVEL GUITARS
Composer, multi-instrumentalist, and producer Steve Ouimette was the audio sherpa on this axe-venture. Reaching into the depths of his extensive knowledge and adventurous playing styles, Steve was able to capture an incredible range of guitars and other string exotics. These range in scope from...

Continue reading: Sample Logic announces the release of Cinematic Guitars Motion Virtual Instrument in News. - Comments (Reply To Topic)
---
---