DigiFreq Deal: Groove Monkee - 25% discount off all products!

Description: Groove Monkee provides premium MIDI drum tracks in a wide variety of convenient formats: GM, GM multi-track, BFD, GURU, DFHS, DFH C&V, DFH 1 & 2, Groove Agent, Reason 2, Session Drummer and MIDI Groove Clip. Groove Monkee has provided custom content to Cakewalk, FXpansion, Linplug, Groovebox Music, Music Tech Magazine and other organizations.
This DigiFreq Deal allows you to get a 25% discount off all Groove Monkee products!
Use this coupon code: dfq25
Visit the Groove Monkee site: Groove Monkee
---
DigiFreq Deal: Blue Cat Audio - 10% discount off all products!

Description: Blue Cat Audio focuses on providing flexible and powerful audio tools for musicians and audio professionals, offering a wide range of audio processing and analysis plugins, as well as audio software engineering and consulting services.
Blue Cat Audio plugins can be connected with each other for unique interactive sidechain capabilities and offer a customizable user interface thanks to their skinning language. Many free tutorials are available on their website for various host applications.
This DigiFreq Deal allows you to get a 10% discount off all Blue Cat Audio products!
Use this coupon code: DIGIF008
Visit the Blue Cat Audio site: Blue Cat Audio
---
DigiFreq Deal: Drums On Demand - 10% discount off all products!



Description: Drums On Demand® takes live drum track construction to a new level of simplicity, versatility and realism. With our patent-pending system, all volumes are organized in easy-to-use Song Sets®, with each set including as many as 72 verse, chorus, fill, bridge, break, intro, ending and other loops.
Simply find the Master Loops™ that fit your song and use the matching loops and segments in the Song Set® to quickly build a drum track that feels and sounds like a live session drummer playing a real song -- because that's exactly what it is. The result is the fastest, most flexible way to create a live-sounding, high-quality drum performance for your song or project.
This DigiFreq Deal allows you to get a 10% discount off all Drums On Demand products!
Use this coupon code: doddigi
Visit the Drums On Demand site: Drums On Demand
---

DigiFreq Deal: EdgeSounds - 10% discount off all products!

Description: EdgeSounds: developing sound sample libraries with an emphasis on rare ethnic and historical musical instruments; software development; music production. A home to many exciting new sound ideas, as ethnic instruments from Russian Asia, exceptional quality real instruments, like the Essential Vibraphone and Pipe Organ, and General MIDI and multi-instrument collections, like our GeneVoice and SoniqBear.
This DigiFreq Deal allows you to get a 10% discount off all EdgeSounds products!
Apply coupon code EDSDGFRQ at checkout.
Visit the EdgeSounds site: EdgeSounds
---
DigiFreq Deal: OhmForce - 10% discount off all products!

Description: Since 2001, French software house Ohm Force has delivered top-notch, creativity stimulating and surprisingly original audio effects, such as their three best-sellers Ohmicide:Melohman, OhmBoyz and QuadFrohmage. Ohm Force is highly used by hundreds of professional studio facilities around the world and by big names such as Peter Gabriel, Chemical Brothers, Depeche Mode and The Prodigy, among many others.
Ohm Force products include :
* OHMBOYZ (Delay) - The ultimate delay! Multi-tap stereo delay, with filter and distortion in the feedback path. Per-parameter LFOs help to achieve a wide range of effects.
* OHMICIDE:MELOHMAN (Disto) - Often referred to as the "best disto ever," this one is a hell of a plugin. Multiband dynamics, 80+ distortions, insane morphing... we're all gonna die!
* PREDATOHM (Disto) - A multi-band distortion and dynamics effect. Includes a feedback simulator. Best plugin award in Future Music magazine!
* HEMATOHM (Frequence Shifter) - A frequency shifter with a delay, an LFO and an envelope follower. Turns little girls voices into aliens, or a guitar into a bell.
* MOBILOHM (Phaser) - Four-band phaser effect, reproducing 1960's/70's phasing effects or modern ones. Per-parameter LFOs, extra filters and analog like gain stage.
* QUAD FROHMAGE (Filter Bank) - Quad Frohmage is a creative filterbank featuring a heap of modes, modulation, distortion, and an astounding sound quality. A free version called FROHMAGE is available for download.
* SYMPTOHM (Synth) - A new breed of synth: the SyncGrain synthesizer, a technique using bits of samples to produce sounds. It is followed by a filterbank similar to the Quad Frohmage effect. The Melohman functionalities allow the performer to morph patches from the MIDI keyboard in a unique way.
This DigiFreq Deal allows you to get a 10% discount off all Ohm Force products!
Use this coupon code: DIGIFREQ-OHM
Visit the Ohm Force site: Ohm Force
---
DigiFreq Deal: Innovative Music Systems - 10% discount off all products!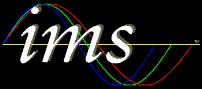 Description: Innovative Music Systems are the makers of IntelliScore Ensemble. IntelliScore Ensemble helps you transcribe music. Are you looking for an easier way to get musical notation from recorded music? Want to play along to a favorite song but just can't quite differentiate between the guitar and bass parts? Let intelliScore do the difficult work for you. Spend more time making music and less time figuring out the notes.
IntelliScore Ensemble Features:
* Helps you figure out the notes, chord names, and key present in multiple-instrument MP3, WAV, WMA, AAC, or AIFF files and CDs. Unlike "pitch detectors" intelliScore can convert music that contains more than one note at a time (such as chords) and more than one instrument at a time, including drums
* Expressive nuances such as pitch bend, vibrato, brightness, tremolo, and portamento are recreated on instrument tracks that contain one note at a time
* View and edit scores and individual tracks once your WAV, MP3, WMA, AIF, AAC, or CD files are converted into MIDI
* Sing or play a non-MIDI instrument and see the notes appear in Anvil Studio or your own MIDI sequencer
* Play your MIDI synthesizer live by singing or playing any musical instrument into a microphone attached to your computer. Turn your voice into a MIDI instrument!
* See the names of the chords and key present in your WAV, MP3, AAC, AIFF, or WMA file
* Rip CD music, convert it to MIDI (.mid) file, then play it in your MIDI keyboard
* Build a multi-track MIDI score one track at a time by singing or playing a non-MIDI instrument
* Helps create a lead sheet by detecting the lead part from a multi-instrument audio file or CD.
New Features in IntelliScore Ensemble Version 8.1:
* Drums in ensembles. IntelliScore can now listen to a recording containing pitched instruments and percussion together and convert it to a multi-track MIDI file containing multiple instruments and multiple drums. Helps pick out the percussion part from multi-instrument recordings.
* Score Builder. Build a multi-track MIDI score one track at a time by singing or playing a non-MIDI instrument. First record your playing of a single instrument into intelliScore. After intelliScore converts that track to MIDI, you can record a second instrument track while listening to the first MIDI track playing back. IntelliScore converts the second track to MIDI and combines it with the first track. In this way you can build up to a 16-track MIDI recording. Similar to a 16-track MIDI recorder, except that you record using a non-MIDI instrument or your voice.
* Lead Sheet Creator. Helps detect the lead part from a multi-instrument audio recording and create a MIDI file containing this lead along with detected chord names. Assists with about 80% of modern music, depending on how the music was recorded. When combined with lyrics, a lead sheet is the form of document used to describe a song for copyright purposes.
* Suggests complementary chord names. Record a melody, and intelliScore will write suggested complementing chord names to the MIDI file.
* Native 64-bit engine. Conversion is twice as fast if your computer is running a 64-bit version of Windows 7 or Vista. Still fully functional on 32-bit versions of XP, Windows 7, and Vista.
This DigiFreq Deal allows you to get a 10% discount off all Innovative Music Systems products!
Use this coupon code: digifreq10
Visit the Innovative Music Systems site: Innovative Music Systems
---
MusicTechShop: Great Deals on Music Gear!

Description: In addition to all the great deals listed above, you can get even more great deals at the MusicTechShop. Get great deals on music software, music gear, musical instruments, and more. You can even get deals on just about any product on the market.
When you enter the Shop, you'll see some of the current best deals being displayed. You can browse products by category by clicking on any of the categories listed on the left side of the Shop. You can also search for specific products by typing in the name of a product in the Search box at the top of the Shop. If you'd like to find deals on products related to a catetory that's not already listed, just type a phrase in the Search box.
Whether you browse by category or you do a search, you'll see products displayed from a variety of vendors along with the prices offered by those vendors. This allows you to find the best price for the product that you want. In addition, you can shop at specific vendors by clicking on the logo pictures shown at the bottom of the Shop in the Favorite Online Stores section.
Visit the MusicTechShop site: MusicTechShop
---

DigiFreq Deal: macProVideo Tutorial Videos - 20% discount off all products!

Description: macProVideo is an online education community featuring Tutorial-Videos & Training for popular Audio & Video Applications including Adobe CS, Logic Studio, Final Cut Studio, and more.
Featuring in depth, real-time video training created by the multimedia industry's top educators, macProVideo brings high quality video training to your computer desktop.
* A software education community where creative people learn quickly.
* Watch Online Tutorials in your browser, or download HD Tutorials.
* Pro Educators teach software users important workflow tips & tricks.
* The Nonlinear Educating(R) System - See & Hear how software works.
This DigiFreq Deal allows you to get a 20% discount off all macProVideo products!
Coupon code: No coupon code required! Just use the link below to visit the macProVideo site and automatically get 20% off any purchase.
Visit the macProVideo site: macProVideo
---