Soundiron Mimi Page Light & Shadow Sample Library
Posted by Scott R. Garrigus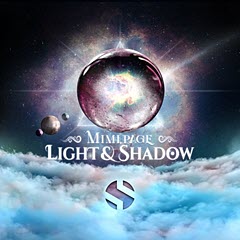 Mimi Page Light & Shadow is the perfect hybrid of soft, angelic female solo vocals and lush, ethereal atmospheric sound-design, featuring the feather-light soprano voice of singer-composer Mimi Page. Designed for film & game composers/sound-designers, this collection includes a full selection of chromatic articulations, melodic phrases and exquisitely sound-designed cinematic effects, pads and atmospheric elements. The lead vocal content is intuitively playable and the phrases and effects are easy to use in any project, making this library an ideal source of inspiration that's perfect for nearly any music or video production need that comes your way. It all combines into a complete, efficient and deeply-refined toolbox that comes fully equipped with our flexible and full-featured user interface.

Mimi's otherworldly vocal style effortlessly fuses ambient, dream pop, EDM, and cinematic vocal styles. This library includes 4,413 samples, exploring the two extremes of her creative style: Light and Shadow. The chromatic content features...

Continue reading: Soundiron releases Mimi Page Light & Shadow Sample Library in News. - Comments (Reply To Topic)
Sample Logic DRUM FURY - Apocalyptic Drums
Posted by Scott R. Garrigus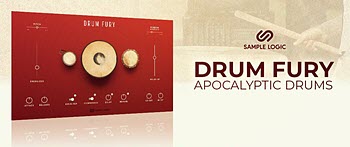 Sample Logic opens 2019 with a bang... quite literally. DRUM FURY is an extensive 11 GB collection of over 100 apocalyptic KONTAKT drum instruments. This is epic cinematic percussion at its finest, featuring multi-sampled performances that have been captured and programmed to perfection. A world of percussion awaits you, from thunderous Taiko ensembles to one of the most extensive collections of Tom instruments available. DRUM FURY crashes onto the scene to redefine epic drum libraries with a bold and characterful sound. This collection sports an intuitive user interface with simplicity at the core, allowing you to get straight to the good stuff without excessive clicking.

Mammoth right out of the box, these instruments will set your cues a blaze. DRUM FURY was recorded at multiple locations; from the legendary scoring stage at Skywalker studios to cavernous spaces including churches and auditoriums. Not only is there a vast variety of newly sampled percussion material, but the Sample Logic engineers also dug deep into their previous recording sessions to gather the most massive sounds they've ever recorded, resulting in a collection of samples that gives DRUM FURY its big bombastic sound. The fury doesn't stop there...

Continue reading: Sample Logic releases DRUM FURY - Apocalyptic Drums Sample Library for Kontakt in News. - Comments (Reply To Topic)
Latest Native Instruments 2019 Product Releases
Posted by Scott R. Garrigus


Following its biggest ever release in September 2018, Native Instruments announces four new easy-to-use, affordable, and powerful products. Included are two new KOMPLETE audio interfaces, the most portable KOMPLETE KONTROL keyboard to date, a new free tier of the KOMPLETE production suite, and a new generation of the TRAKTOR DJ app. These new products are accompanied by a refresh of Sounds.com, the expansion of Native Kontrol Standard (NKS) to include loops and samples, and tighter integration of Sounds.com with updated MASCHINE and KOMPLETE KONTROL software – further integrating NI's connected ecosystem of creative tools into one seamless workflow.

With some of Native Instruments lowest price points and most user-friendly products to date, these releases mark another major milestone in the company's journey towards making musical creativity more intuitive and accessible to all...

Continue reading: Latest Native Instruments releases deliver affordability, portability, and deep integration for DJs and producers in News. - Comments (Reply To Topic)
Best Service Dark ERA Sample Library
Posted by Scott R. Garrigus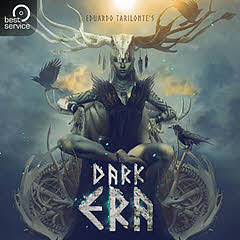 With Dark ERA, Eduardo Tarilonte – the master of mystical sounds – leads us back into the dark age where legends were born and where old northern gods still determined the fate of mankind. This library allows you to discover sounds to which the vikings and other already forgotten cultures and tribes were celebrating and singing their myths.

The fascinating sound of Dark ERA ranges from the transcendental drones of the ancient stringed-harp Tagelharpa to the unmatched grace of the gut-stringed Lyra to the distinctive and characteristic sound of the Nordic bone flutes and the overtone flute Fujara. Goose bumps are guaranteed with the sound of war horns such as the wooden Lur, thunderous mighty percussion, a full ensemble of frame-drums as well as mystical throat chants.

These instruments are complemented by an impressive collection of pulsating pads and atmospheric soundscapes...

Continue reading: Best Service releases Eduardo Tarilonte's Dark ERA Sample Library in News. - Comments (Reply To Topic)
Voxengo HarmoniEQ 2.4 Harmonically-Enhanced Equalizer
Posted by Scott R. Garrigus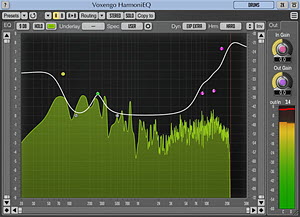 Voxengo HarmoniEQ update version 2.4 is now available for download. Voxengo HarmoniEQ, a parametric, harmonically-enhanced equalizer plug-in for professional music production applications, is available in AAX, AudioUnit, VST and VST3 plug-in formats (including native 64-bit support), for macOS, and Windows computers.

Version 2.4 update includes the following changes:
- Added AAX support.
- Redesigned the infrastructure controls.
- Added equalizer bands coloration.
- Added Retina support on macOS, and automatic high-resolution UI size adjustment on Windows.
- Added "anti-aliasing" spectrum display mode.
- 35% lower CPU usage on AVX2-capable processors (in 64-bit mode).

Harmonic enhancement HarmoniEQ applies to the sound is an inherent element of its overall sonic quality. HarmoniEQ also features dynamic equalization modes that offer you a vast palette of sound-shaping capabilities, suitable for mastering...

Continue reading: Voxengo HarmoniEQ 2.4 Harmonically-Enhanced Equalizer Plug-In Released in News. - Comments (Reply To Topic)
UVI Pulsar Expansion for Falcon Software Synthesizer
Posted by Scott R. Garrigus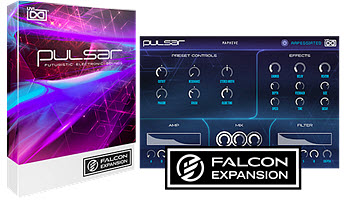 UVI releases Pulsar, a new expansion for Falcon delivering 143 deep and futuristic patches from sound designers Richard Gale and Carlo de Gregorio. From flowing analog-inspired leads to immersive granular soundscapes, Pulsar extends Falcon with a wide range of both foundational and charactered electronic sounds rich with detail and expression. Presets are arranged in 8 categories including atmospheres, bass, effects, leads, pads, plucks, sequenced and arpeggiated. Pulsar is available now for $39/39€.

All of Pulsar's presets are completely editable, making them equally useful as starting points or destinations. Extensive pre-mapped macros provide clear modulation options and easy automation control tailored specifically to each patch. Sounds can be quickly layered, tweaked and animated providing endless creative potential...

Continue reading: UVI releases Pulsar, A New Expansion for Falcon Software Synthesizer in News. - Comments (Reply To Topic)
Voxengo Shinechilla 1.1 Harmonic Generator Plug-In
Posted by Scott R. Garrigus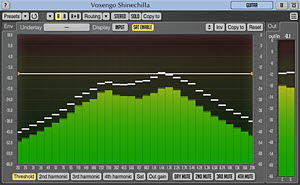 We are happy to inform you that Voxengo Shinechilla version 1.1 update is now available for download. Voxengo Shinechilla is an experimental creative harmonic generator effect for professional sound and music production applications, available in AAX, AudioUnit, VST and VST3 plug-in formats (including native 64-bit support), for macOS, and Windows computers.

Version 1.1 includes the following changes:
- Added VST3 support.
- Added AAX support.
- Implemented a fast Shift+Click insertion of control points.
- Implemented a more flexible way to copy envelopes.
- Implemented color scheme editor with load and save functions.
- Redesigned the infrastructure controls.
- Added Retina support on macOS, and automatic high-resolution UI size adjustment on Windows.
- 40% to 55% lower CPU usage on AVX2-capable processors (in 64-bit mode)...

Continue reading: Voxengo Shinechilla 1.1 Harmonic Generator Effect Plug-In Released in News. - Comments (Reply To Topic)
Sterling Audio SL230MP Mic Pair for Stereo Recording
Posted by Scott R. Garrigus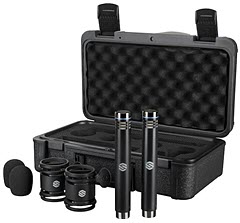 Sterling Audio, makers of high-quality studio recording equipment, announces the SL230MP medium-diaphragm condenser microphones. Offered as a matched pair, the SL230MP mics are an excellent choice for capturing ultra-realistic stereo recordings of acoustic guitar, piano, percussion, choirs, string sections, entire bands or orchestras, and more. As expected from Sterling, the sound and build quality is comparable to that of microphones many times more expensive.

Each SL230 mic employs a real gold-sputtered condenser capsule with a six-micron membrane, allowing for very high sensitivity to even the subtlest dynamic nuances in the source material. The mics' cardioid pickup pattern provides excellent rejection of off-axis sounds, and a Class-A FET (field effect transistor) circuit design fosters smooth, wide frequency response and clean, consistent performance. As with most condenser mics, Sterling Audio SL230s operate on standard 48 volt phantom power...

Continue reading: Sterling Audio SL230MP Mic Pair Offers Stunning Value for Stereo Recording in News. - Comments (Reply To Topic)
Eventide Instant Phaser Mk II Plug-In
Posted by Scott R. Garrigus




Recording effects and technology pioneers from Eventide are proud to announce the release of the Instant Phaser Mk II plug-in for engineers, producers and musicians using Mac/PC. Crafted from the original analog hardware that Eventide created in 1972, the "Instant Phaser" sound has been captured and fashioned for modern-day versatility. The Instant Phaser Mk II delivers the original sonic character and retains the same look and feel of the the first rackmount electronic effects box to ever hit the studio. Harness the effect that was used on countless iconic recordings – such as Led Zeppelin's "Kashmir", and furnish your mixes with this "Instant" classic. For a limited time, the Instant Phaser Mk II plug-in is available for only $37*.

Features:

Phasing Control:
⦁ Manual mode allows for precise automation of the phasing effect
⦁ Oscillator modulates the phasing at a user defined rate...

Continue reading: Eventide Releases New Instant Phaser Mk II - Own A Piece of Audio History in News. - Comments (Reply To Topic)
Teenage Engineering Pocket Operator Modular Synths
Posted by Scott R. Garrigus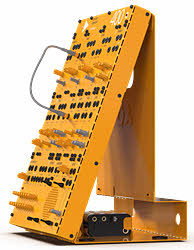 In our ongoing mission to help people not only listen to music but to also discover how to make music themselves, we proudly announce the pocket operator modular series. A contrast to the more expensive modular synths already on the market. We decided to design an instantly rewarding, cheaper and more portable modular system. it comes in three different colors and sizes. We simply call them the 16, the 170 and the 400, spanning from $149 - $499. Our goal was to create a "poor man's modular" and in order to make the system really affordable they all come in flat pack kits, ready to bend, build and assemble from scratch.

pocket operator goes modular!
Up until now, it has been a high barrier for new users to enter the modular scene. It's expensive and also hard to figure out what modules you need to start with. We used our pocket operator platform as a starting point to develop an easy to use modular system at an affordable price (and as with all pocket operators we have of course compromised on everything except sound quality)...

Continue reading: Teenage Engineering releases Pocket Operator Modular Series synthesizers in News. - Comments (Reply To Topic)
C. Bechstein Digital Grand for Pianoteq
Posted by Scott R. Garrigus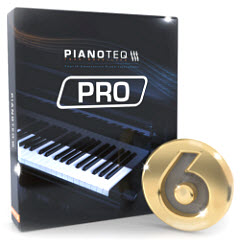 Modartt releases C. Bechstein Digital Grand for Pianoteq. This physically modelled virtual instrument is authorized by Bechstein and is available as an instrument pack for Pianoteq 6.

C. Bechstein Digital Grand This physical model of C. Bechstein Digital Grand is originally derived from a C. Bechstein D 282 concert grand piano, captured by the acclaimed Teldex Recording studio in Berlin.

Physically modelled By being physically modelled, this virtual instrument offers several important advantages: a file size of less than 2 MB (Megabyte), superior playability, natural resonances, and access to unique physical parameters to shape the sound to your preference.

Authorized by Bechstein This physically modelled virtual instrument for Pianoteq 6 is authorized by Bechstein and captures the outstandingly brilliant and powerful sound...

Continue reading: Modartt releases C. Bechstein Digital Grand for Pianoteq in News. - Comments (Reply To Topic)
PG Music Band-in-a-Box 2019
Posted by Scott R. Garrigus


PG Music Inc. has released version 2019 of its popular, award-winning Band-ina-Box intelligent music accompaniment software for Windows® with 64 great new features and enhancements! Plus, 202 NEW RealTracks, 40 Bonus RealTracks, new RealStyles, MIDI SuperTracks, Instrumental Studies, "Low Man" and Re-amped "12-Key" Metal/Thrash Electric Guitar RealTracks, RealDrums transcriptions, Xtra Styles PAK 6, MIDI Styles, and more!

In announcing the release of Band-in-a-Box® 2019 for Windows®, program author and creator Peter Gannon said, "The 64-bit version has been highly anticipated, and we're thrilled to be able to launch this along with the 64-bit VST Plugin of Band-in-aBox®, which you can use inside your favorite DAW – like Cakewalk, Reaper, ProTools, and more!"

There are 64 exciting new features in Band-in-a-Box® 2019! First off is our brand-new 64-bit version of Band-in-a-Box®, which works well with the latest plugins and 64-bit OS features...

Continue reading: PG Music releases Band-in-a-Box 2019 for Windows with 64 new features in News. - Comments (Reply To Topic)
Voxengo Crunchessor 2.10 Compressor Plug-In
Posted by Scott R. Garrigus


Voxengo is happy to release Crunchessor version 2.10, a multi-purpose audio track compressor plug-in for professional music production applications, available in AAX, AudioUnit, VST and VST3 plug-in formats (including native 64-bit support), for macOS (v10.7 and later), and Windows computers.

Version 2.10 update includes the following changes:
- Added ProTools 12+ AAX-64 support.
- Implemented color scheme editor with load and save functions.
- Made user interface scale switchable without host reload.
- Made internal channel names start at "C" to reduce confusion with the A/B comparison buttons.
- Reduced plugin file size considerably for faster loading.
- Bypass switch's state is now saved with the project.
- Added Retina support on macOS, and automatic high-resolution UI size adjustment on Windows.
- 30% lower CPU usage on AVX2-capable processors (in 64-bit mode).

Crunchessor is a track compressor AAX, AudioUnit and VST plugin for professional sound and music production applications...

Continue reading: Voxengo Crunchessor 2.10 compressor plugin released in News. - Comments (Reply To Topic)
Voxengo CRTIV Reverb 2 Plug-In
Posted by Scott R. Garrigus





Voxengo is happy to release CRTIV Reverb version 2.0, a stereo reverberation effect plug-in for professional music production applications, available in AAX, AudioUnit, VST and VST3 plug-in formats (including native 64-bit support), for macOS (v10.7 and later), and Windows computers.

Version 2.0 update includes the following changes:
- Added "Ambience" parameter.
- Added damping strength parameter.
- Added self-modulation for improved depth perception and warmness.
- Increased overall reverb's density.
- Changed "Hi Gain" parameter's behavior so that it applies makeup gain.
- Reduced clicking during room size changes.
- Redesigned knobs and background texture.
- Added Retina support on macOS, and automatic high-resolution UI size adjustment on Windows...

Continue reading: Voxengo CRTIV Reverb 2 reverberation plugin released in News.
AAS String Studio VS-3 Synthesizer Plug-In
Posted by Scott R. Garrigus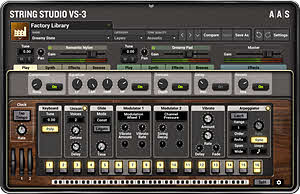 Applied Acoustics Systems announces the official release of String Studio VS-3—an all-new version of its string oscillator synthesizer for Mac OS X and Windows.

String Studio VS-3 is a synthesizer in which a collection of unique string oscillators replaces the traditional VCOs, DCOs, and operators as the main sound source. Consisting of picks, bows, and hammers interacting with a modelled string, these oscillators offer a special blend of modern and creative synthesis. Augmented with a soundboard, classic filters, an enveloppe generator, a LFO, and studio-quality effects, String Studio VS-3 proposes a brand-new path in the quest for tone.

"This new version is all about adding new dimensions to the distinctive sonic signature of String Studio," says Eric Thibeault, product designer at Applied Acoustics Systems...

Continue reading: Applied Acoustics Systems releases the String Studio VS-3 string oscillator synthesizer plug-in in News. - Comments (Reply To Topic)
---
---