Native Instruments Kontrol S-Series MK3 MIDI Keyboards


Native Instruments has announced new Kontrol S-Series MK3 MIDI controller keyboards (S49, S61, and S88), offering seamless hardware and software integration, unique expressive control, and a stunning industrial design.

Kontrol S-Series keyboard controllers are truly best in class, with powerful new features and control capabilities that enable creators to stay in the flow with an intuitive connection to instruments, effects, and DAWs, all with deep navigation on a high-res screen. They are available in three size options: 49 semi-weighted keys, 61 semi-weighted keys, or 88 fully weighted hammer-action keys.

New polyphonic aftertouch functionality allows creators to take expression further with the slightest pressure on individual keys, controlling cutoff, pitch, vibrato, and much more without reaching for an extra encoder or dial. All three models include polyphonic aftertouch on an industry-leading keybed developed in collaboration with renowned Italian manufacturer Fatar...

Continue reading: Native Instruments releases new Kontrol S-Series MK3 MIDI controller keyboards in News.
Native Instruments Music Production Suite 6



Native Instruments has announced Music Production Suite 6, which includes more than 30 plugins across NI, iZotope, and Brainworx product lines and new versions of flagship products Ozone, Nectar, and Guitar Rig. With industry leading mixing and mastering software used by top studios worldwide, Music Production Suite 6 features intuitive tools that speed up and simplify audio workflows, from first take to final mix.

Music Production Suite 6 leverages AI-powered processing to provide a customized starting point for every step of the creative journey, from balancing levels and effects to the final mastering polish. For example, quickly analyze and tone-match the sound of your favorite vocalist using Nectar 4's Vocal Assistant. Or capture the sound of your favorite track with Ozone 11's Mastering Assistant and receive suggested settings for width, dynamics, loudness, and more.

Inter-plugin communication streamlines workflows throughout the mixing process, allowing iZotope plugins to listen to each other to detect masking between tracks and vocals, suggest level balance settings, mix tracks visually, reference audio from any source, and much more...

Continue reading: Native Instruments and iZotope release Music Production Suite 6 software bundle in News.
IK Multimedia iRig HD X Guitar Audio Interface
IK Multimedia releases iRig HD X, the new flagship of the bestselling iRig guitar interface line, offering even better sound quality and even more advanced features to guitarists everywhere. Compact enough to store in any pocket, iRig HD X lets users connect anytime with inspiring new ways to play and sound amazing.

Millions of guitarists around the world rely on IK's iRig to play their instrument with their favorite apps for iPhone and iPad or on Mac/PC. iRig HD X now takes this concept to the next level with better sound, upgraded connectivity and new ways to discover tones, learn or practice, record ideas and stream performances.

Key Features
- Compact, 24-bit/96 kHz audio interface for guitar or bass
- Connects directly to iPhone or iPad and Mac/PC
- Audiophile-grade 1/8" stereo out for headphones and monitors
- 1/4" Amp out connects to amps, pedalboards or FRFR speakers
- Ideal for guitar and bass players of all levels...

Continue reading: IK Multimedia Releases iRig HD X Guitar Audio Interface in News.
Spitfire Audio ABBEY ROAD ORCHESTRA: METAL PERCUSSION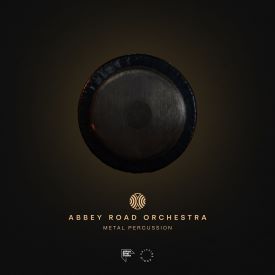 Abbey Road Orchestra: Metal Percussion combines both an expertly curated library of orchestral staples and a crafted collection of distinctive sounds and textures. With 58 hand-picked instruments in total, versatility is key — whether you need a classic crash sound or want to experiment with the variety of inspiring tones offered by the oil drum, this library covers all your bases.

Masterfully engineered by award-winning Simon Rhodes, in the legendary space of Abbey Road Studio One, and performed by world-renowned percussionist Joby Burgess, Metal Percussion takes sampling to new heights to incite you to add more inspired percussion, with shimmering metallic textures, shattering hits and otherworldly sounds.

The third installment of Abbey Road Orchestra – the most detailed range of sample libraries we have ever created – Metal Percussion will be instantly familiar to Low and High Percussion users...

Continue reading: Spitfire Audio releases ABBEY ROAD ORCHESTRA: METAL PERCUSSION Professional Sample Library in News.
Mackie DLZ Creator All-In-One Podcast Mixer
Mackie, a leading producer of high-quality professional audio products, announces the DLZ Creator, the ultimate all-in-one podcasting and streaming audio solution for content creators of any experience level. Drawing on Mackie's rich 30-plus-year history of supporting creators with accessible, professional-grade audio equipment, the DLZ Creator delivers quick professional results with maximum flexibility for new users and established creators alike.

The DLZ Creator, which is now available at a price of $799.99, is a digital podcast mixer, complete with Mackie's Mix Agent™ technology, that easily and seamlessly assists, automates, and guides setup for users. With its fully adaptable interface, equipped with DLZ control modes and a full studio-worthy suite of processing, the DLZ Creator puts pro-quality podcasting into the hands of users at any level.

"Mackie audio solutions have been tapped by creators and professionals for years, so podcasting was a natural next step for us. We challenged ourselves in designing a product that would meet the needs of today's modern creators, so any user – beginner or pro – can create on their own terms," said Alex Nelson, CEO of Mackie...

Continue reading: Mackie launches DLZ Creator - The All-In-One Podcast Mixer that Makes Anyone Sound like a Pro in News.
Spitfire Audio Albion Colossus Free Update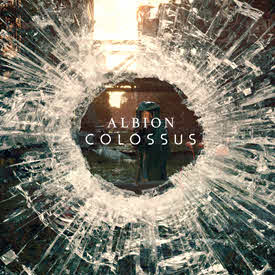 Following on from an initial successful launch, Spitfire Audio are pleased to announce a colossal update to Albion Colossus (free to existing users). Featuring 995 new eDNA techniques bolstered by five distorting, carnage provoking warps and 26 new EVOs, this update enhances Spitfire Audio's most epic library yet, extending its genre-blending abilities, and bolstering the two orchestras and ground breaking Hype, Depth and Scale features.

The EVO Grid Mode – An array of hand-crafted evolving textures generated from Spitfire Audio's acoustic content accessible in their EVO Engine. With 10 strings (chamber & symphonic), four brass (chamber & symphonic), four woodwinds (chamber & symphonic), eight granular evolutions (chamber & symphonic), the possibilities are endlessly inspiring.

eDNA – Spitfire Audio's fully featured sound design engine stocked with a curated selection of sounds from the library. Each one reprocessed to bring you an entirely new palette to explore. From ethereal pads to pure orchestral carnage. Providing 995 techniques and enhanced by five distorting, carnage-provoking warps, take your compositions to the next level...

Continue reading: Spitfire Audio releases a colossal update for their Albion Colossus Sample Library in News.
IK Multimedia AXE I/O ONE Audio Interface
IK Multimedia releases AXE I/O ONE, the ultimate affordable audio interface designed for guitar and bass players. It combines the exclusive features of IK's AXE I/O family of interfaces with a massive software tone bundle, at a price never seen before.

AXE I/O ONE sports IK's exclusive Z-TONE® impedance control, JFET input for warm, tube-like sound, dedicated Amp Out for practicing or reamping, pickup selector, external volume/wah pedal or switch controller inputs, and includes award-winning AmpliTube and TONEX software with access to thousands of presets, amp and pedal rig tones on ToneNET for a complete digital studio rig that sounds like a pro.

Made for Guitar and Bass
Every electric and bass guitar is different and AXE I/O ONE's Z-TONE input circuit allows users to dial in the perfect tone for...

Continue reading: IK Multimedia Releases AXE I/O ONE Audio Interface in News.
Embertone Honkytonk Harmonica Virtual Instrument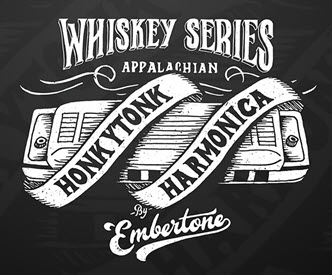 We set out to create a virtual harmonica with a honkytonk soul… stylistically faithful to the country and blues music originating from old-time southern bars of the past. In other words: a twangy virtual harmonica that stands on its own, whether you're backing up the band, or soloing over it.

Trigger real, sampled vibrato performances for the extra realism, or intimately control our modeled vibrato engine instead. Go between "Normal" and "Bluesy" legato styles, and dig into an array of user controls and specialized articulation to craft a totally legit harmonica performance. We can't wait to see what you can create with this expressive virtual harmonica!

Honkytonk Harmonica was recorded and produced as a serious VI, with lots of articulations, and a set of BLUESY legato/micro-phrase samples inspired by...

Continue reading: Embertone releases Honkytonk Harmonica virtual instrument for Kontakt in News.
New UAD Native Plug-In Bundles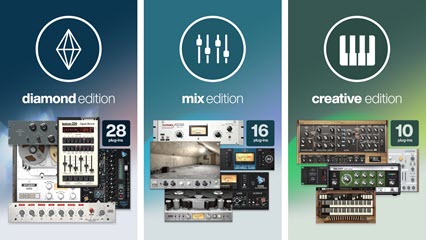 Universal Audio Inc. (UA), a worldwide leader in audio production tools including Apollo and Volt audio interfaces, UAD plug-ins, UA mics, and UAFX guitar products, is proud to announce that native versions of industry-leading UAD analog emulation plug-ins are now available for individual purchase on the UA website and at participating retail partners worldwide.

UA is also unveiling three new UAD plug-in bundles, each tailored to the specific needs of mix engineers, modern musicians, and producers.

"These UAD plug-ins and instruments are all about recreating the authentic, inspiring sounds of classic studio gear that has been used by Grammy-winning artists for decades," says CEO and founder, Bill Putnam, Jr. "We're excited to open up even more hitmaking audio tools to musicians everywhere..."

Continue reading: New UAD Plug-In Bundles Now Available Natively in News.
Spitfire Audio British Drama Toolkit: Brass & Reeds Sample Library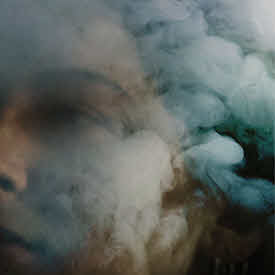 Immerse yourself in a new world of brass and reeds — a stunning sound palette of 99 patches, brought to life with our unique and intuitive Layers technology. Instantly sparking inspiration on first play, it's every composer's dream — the ability to finish a whole cue within a single patch. Made in collaboration with award-winning composer Samuel Sim, intricately workshopped techniques from a range of solo brass and woodwind instruments (including saxophones, recorders and flugelhorn) are presented in various combinations — each offering a full spectrum of emotion and expression.

For anyone looking to embrace a new approach to scoring — and a fresh alternative to string instruments — this sophisticated toolkit offers instant creative freedom. British Drama Toolkit: Brass & Reeds intuitively matches the intensity at which your fingers hit the keyboard by selecting from three different velocity layers – layering textural beds with characterful, emotive lead lines — unlocking a world of sound in every patch...

Continue reading: Spitfire Audio releases British Drama Toolkit: Brass & Reeds Sample Library in News.
Spitfire Abbey Road Orchestra: High Percussion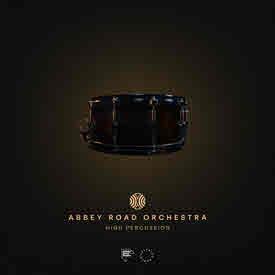 "A meticulously curated selection of 62 percussive instruments performed by internationally renowned percussionist Joby Burgess and expertly captured in the legendary acoustic space that is Abbey Road Studio One. Focus on bringing life to your compositions with tailored features— such as soft takeover, voice choking and right/left hand mapping. Add a layer of unparalleled realism with a variety of beaters and playing styles. Crafted for professional composers, producers and sound designers. Abbey Road Orchestra will bring you every single section of the orchestra in breathtaking detail, captured in the world's most famous recording studio." That is the official description for Abbey Road Orchestra: High Percussion, now available from Spitfire Audio, which has provided DigiFreq with a copy for review.

The Abbey Road Orchestra: High Percussion Sample Library
Preceded by Low Percussion, High Percussion is the second installment in the Abbey Road Orchestra series and is a Spitfire Player-based sample library with a 98.05 GB download size. The library includes 62 percussive instruments, a total of 391 articulations with up to 11 dynamic layers and up to 16 round robins (depending on the instrument). Each instrument...

Continue reading: Spitfire Abbey Road Orchestra: High Percussion.
Chris Hein OCTA Virtual Instrument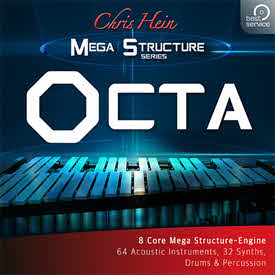 Chris Hein - OCTA is a musical workhorse that is incredibly adaptable and easy to be inspired by. The technical idea behind the instrument's chameleon character, which allows it to function as a solo instrument or an ensemble of 8 instruments, is called Mega Structure.

- 100 High Quality Solo Instruments
- 8 Core Multi Channel Instruments
- 8 Channel Sequencer

The true beauty of this instrument resides in the odd way it inspires you to improvise, whether you're writing an underscore or the main theme - after all, improvisation is the foundation of music composition - regardless of how complex your programability may be. Feel free to go through every detail of OCTA's functionality, however we recommend starting by playing around with your keyboard to tap into its beautiful lyrical nature and find hidden treasures along the way...

Continue reading: Best Service releases Chris Hein OCTA Virtual Instrument for Kontakt in News.
IK Multimedia AmpliTube TONEX Pedal
IK Multimedia releases TONEX Pedal, completing the TONEX ecosystem and bringing AI Machine Modeling Tone Models to any venue for live performance or recording. With the included TONEX software, users can capture and model their own gear, and tap into the unlimited user-created Tone Models available for TONEX to use with the pedal.

A Limitless Collection of Tones
From rare one-of-a-kind vintage amps to modern rigs, TONEX Pedal can store up to 150 Tone Model presets at a time and comes with over 1,000 Premium Tone Models of the included TONEX MAX software that can be installed a-la-carte with its new librarian feature, plus gives access to ToneNET with over 6,000 more user Tone Models, growing daily, free to download and play.

With the new TONEX librarian feature, presets can be quickly organized, archived, and transferred to the pedal's banks, for gigs or recording sessions and a limitless supply of sonic inspiration, anywhere. Finally, there's a smart and affordable solution to travel and play with the world's best rigs, including one's own...

Continue reading: IK Multimedia Releases TONEX Pedal for Live AI Machine Model Playback in News.
Spitfire Audio ALBION COLOSSUS Epic Scoring Library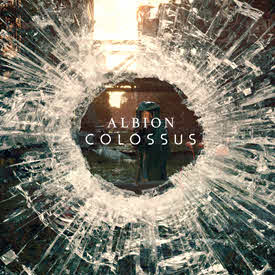 A new era in blockbuster scoring is upon us. Spitfire Audio's most epic library yet, this gargantuan, all-in-one toolkit pushes contrast, dynamism and intensity to eleven — elevating your scores to breathtaking new heights.

Action films are nothing without suspense. This feat of musical engineering offers every element needed to seamlessly transport your scores from quiet suspense and tension, through to the most dramatic and epic of soundworlds — with two complete orchestras, chamber and symphonic, heavy chugging guitars, a diverse, hard-hitting set of percussion and drum kits, and epic, widescreen synths — expertly crafted for ultra-modern scoring.

Discover all-new features including Scale, Depth and Hype – expressive controls to help you build intensity and push sounds even further.

"Albion Colossus is outrageous! I am absolutely loving the extra punch. The Low Brass and Strings with Hype are like nothing I have ever played. It sounds like you have been programming for hours with a single key press. It's going to be a go-to writing tool, that's for sure!" – Andy Gray...

Continue reading: Spitfire Audio releases ALBION COLOSSUS, a New Dawn for Epic Orchestral Scoring in News.
IK Multimedia iRig Stream Mic Pro
IK Multimedia releases iRig Stream Mic Pro, combining a professional multi-pattern condenser microphone and 24-bit, 96 kHz audio interface for iPhone, iPad, Android, Mac and PC into a single ultra-portable solution for music and content creation. iRig Stream Mic Pro makes it easier than ever for users to share their voice and music.

Multi-pattern Condenser Microphone
With dual mic capsules, iRig Stream Mic Pro offers selectable cardioid, figure 8, omnidirectional or stereo pickup patterns. These patterns range from noise-rejecting to immersive audio, so whether it's recording a podcast, interview, instrument or ensemble, the sound signal is crisp, clear and detailed with easily adjustable gain and selectable high-pass filter.

Integrated Audio Interface
Media players, keyboards, mixers, turntables, soundboards and more can all be connected to a convenient stereo 3.5 mm audio input directly into the mic. With its...

Continue reading: IK Multimedia Releases iRig Stream Mic Pro for Streamers and Content Creators in News.
Spitfire Audio ORIGINALS: RARE FLUTES Sample Library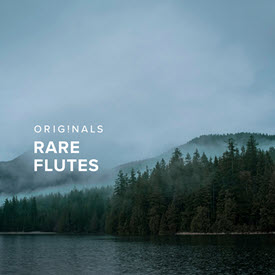 Originals Rare Flutes bestows an extraordinary collection of flutes, sourced from all over the globe, performed by world renowned flautist, Andy Findon. This library contains woodwinds, such as the Bansuri and Chinese bamboo flute, to add a unique palette to your compositions.

Delicate and exquisite, these artisanal instruments were purposefully recorded dry in order to allow more control over the sound. With a central focus on the tone of each woodwind and three distinctive signals, (Close, Room and Super Reverb) you have the option to give your sound warmth, sharpness or ambiance — or blend all three signals to create something truly exquisite.

KEY FEATURES

- Played by Europe's most recorded flautist, Andy Findon
- Recorded dry to allow you more control over your sound
- Rare woodwinds not found in any other Spitfire library currently available...

Continue reading: Spitfire Audio releases ORIGINALS: RARE FLUTES Sample Library from Andy Findon in News.
Spitfire Audio ABBEY ROAD ORCHESTRA: LOW PERCUSSION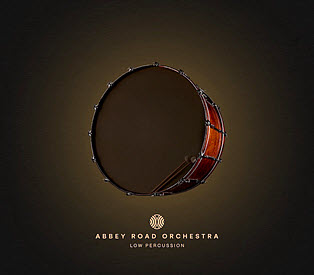 Spitfire Audio is proud to announce availability of ABBEY ROAD ORCHESTRA: LOW PERCUSSION — laying the foundations for the sound-specializing British music technology company's brand-new flagship Professional Composer Series as the most detailed sample library that it has ever created, crafted for music editors, producers, professional composers, and sound designers alike as the culmination of over 20 years of sample experience and innovation to offer incredible precision across an encyclopedic selection of orchestral and cinematic percussion performed by British world-class percussionist Joby Burgess (Black Panther, Mission: Impossible) in Abbey Road Studios' world-famous Studio One, the unmistakable acoustic of which was also beautifully captured by GRAMMY® Award-winning engineer extraordinaire Simon Rhodes (Skyfall, Avatar), effectively resulting in users having instant access to their very own world-class percussionist with a whole new level of expression at their fingertips, helpfully housed as a truly thunderous orchestral and esoteric drum collection in an award-winning, easy-to-use, intuitive and inspiring (AU-, AAX-, NKS-, VST2-, and VST3-compatible) plug-in designed for composers by composers that loads directly into all major DAWs (Digital Audio Workstations) without the need for any additional software — as of November 10…

Company co-founder and award-winning composer Paul Thomson takes pride in introducing the most detailed sample library that Spitfire Audio has ever created:...

Continue reading: Spitfire Audio releases ABBEY ROAD ORCHESTRA: LOW PERCUSSION Professional Sample Library in News.
Eventide H90 Harmonizer Multi-FX Pedal
Eventide Audio has introduced its latest addition to the storied Harmonizer® family, the H90 Harmonizer next-generation multi-effects pedal. Building on the foundation of the H9 Harmonizer multi-effects processor, the H90 offers 62 effect algorithms and hundreds of program combinations curated for a variety of instruments and genres. The compact H90 features include comprehensive I/O, flexible routing options, an intuitive UI designed for players, and a built-in tuner. Its modern ARM-based architecture, derived from the world's most powerful effects processor, Eventide's flagship H9000 Harmonizer, gives the H90 the power to accommodate the ongoing creation of advanced, next-gen effects never heard before.

"The H90 is the culmination of years of creative input from the team at Eventide as well as our inspiring users. We're excited about the music (and cool new DSP math!) made possible with this next level of DSP power, and even more excited to hear the music our customers will make."   —Russell Wedelich, VP of Development and Director of Signal Processing...

Continue reading: Eventide releases the new H90 Harmonizer Multi-FX Pedal in News.
New Arturia Hardware and Software Products

Arturia specializes in the creation of music software and hardware dedicated to the exploration of sound. On October 18, 2022 Arturia announces the release of four new products... MiniFreak, MiniFuse 4, MiniLab 3 and Augmented GRAND PIANO.

Arturia expands wild hybrid synth range with 6-voice MiniFreak

MiniFreak is a polyphonic hybrid keyboard that combines two digital sound engines with warm analog filters, playful modulation, spontaneous sequencing, and rich stereo effects for sounds that are immediately curious, beautiful, and chaotic in equal measure.

In the rift where digital meets analog, engine meets engine, hardware meets software, expression meets impulse, and reality meets boundless imagination, dwells MiniFreak.

Discover endless sweet spots between sonic universes and tear up the rulebook with an addictive hybrid synthesizer that invites you to play without consequences...

Continue reading: Arturia releases a Variety of New Hardware and Software Products for Professional Music Production in News.
Best Service Celtic ERA 2 Sample Library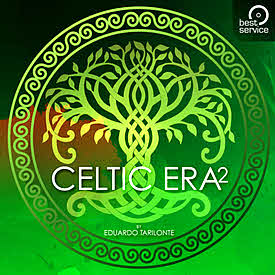 Today we are absolutely thrilled to introduce the latest product from Sampling-Master Eduardo Tarilonte to you...

With Celtic ERA 2 by Eduardo Tarilonte the doors to the far north are wide open. Discover Celtic culture through sounds which have shaped Ireland's musical landscape for generations.

For Celtic ERA 2 multi-instrumentalist and sampling-expert Eduardo Tarilonte meticulously captured 36 Celtic wind, string, and percussion instruments in full detail and with immaculate quality. Among them you will find catchy flutes, dreamy harps, the famous Uilleann bagpipes, and striking bodhran drums.

A true highlight of this library are four ancient instruments, unheard in any previous sample library: Cranyx, Cornu, Dord and War Horns.

Celtic ERA 2 can be used for a wide range of musical projects and genres...

Continue reading: Best Service releases Celtic ERA 2 Sample Library by Eduardo Tarilonte in News.
Sample Logic Bohemian Sample Library for Kontakt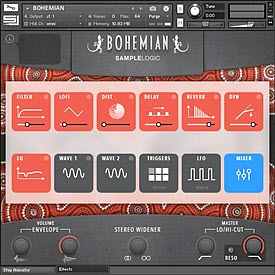 Sample Logic announces the re-release of the Bohemian sample library for Kontakt Player.

What is BOHEMIAN?

BOHEMIAN is a diverse collection of 800+ exotic, traditional, and morphed instruments & multis.

This fresh and innovative library, performed by multi-instrumentalist, composer, and teacher Laura Inserra, is derived entirely from recordings of an extensive collection of unique bohemian street and world instruments ranging from Hang Drums and Harmonic Tubes, to Didgeridoo, and beyond.

The instruments included in this collection are totally unique, and...

Continue reading: Sample Logic relaunches the Bohemian Sample Library for Kontakt in News.
Native Instruments KOMPLETE 14 Music Software Suite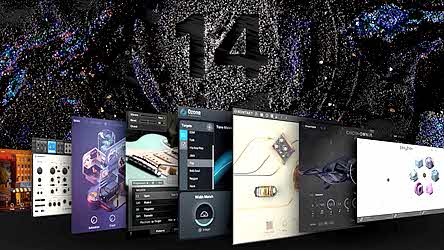 Native Instruments released a massive update to its flagship production suite, KOMPLETE 14. Now available in NI's online shop, it features KOMPLETE's most extensive range of sounds so far and seamless tools for putting the ideas they inspire into motion, creating an all-in-one package for creativity. KOMPLETE 14's expansive libraries help find, design, and transform instruments in previously unimagined ways, with premium search tools to focus on sounds fast. KOMPLETE 14 is available in four different sizes – SELECT, STANDARD, ULTIMATE, and COLLECTOR'S EDITION, the last being a comprehensive offering of 145+ instruments, 100+ Expansions, and over 135,000 sounds. With synths, sampled instruments, percussion tools, immersive effects, and more across the stylistic spectrum, KOMPLETE 14 remains the go-to choice for music-makers of all types to find their ideal creative flow.

Included in KOMPLETE 14 STANDARD and above, KONTAKT 7 offers a huge library of sounds, alongside iZotope's all-new mastering tool, Ozone 10 Standard, which...

Continue reading: Native Instruments releases KOMPLETE 14, KONTAKT 7, and CHOIR: OMNIA in News.
IK Multimedia AmpliTube TONEX Amp Modeling Solutions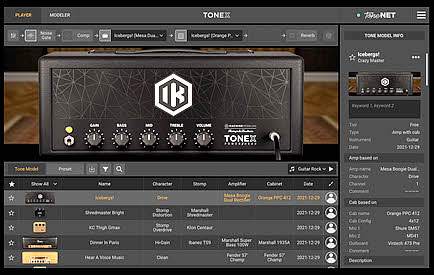 IK Multimedia is pleased to announce the release of TONEX Mac/PC, the core element of AmpliTube TONEX™, IK's complete software ecosystem which lets users model their own rig and play, practice and record with thousands of ultra-realistic Tone Models of amps and pedals.

TONEX Mac/PC is available today in 4 versions for purchase and download including a free version: TONEX CS. IK also announces that TONEX SE is now included with AXE I/O and AXE I/O Solo audio interfaces for guitar and bass players.

AmpliTube TONEX Ecosystem:

TONEX Mac/PC
A revolutionary concept in rig modeling, TONEX Mac/PC uses breakthrough AI Machine Modeling technology to let users capture the sound of any amp, cabinet, combo or pedal (like fuzz, distortion, overdrive, EQ, booster) and turn it into a Tone Model, all with ease and a sonic accuracy that's virtually indistinguishable from the real thing...

Continue reading: IK Multimedia Releases AmpliTube TONEX - New Amp Modeling Solutions in News.
Eventide Physion Mk II Multi-FX Plug-in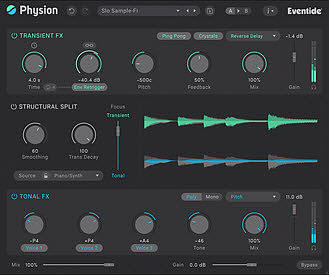 Eventide has released Physion Mk II, an advanced multi-effects plug-in which offers a modern approach to mixing and sound design. Physion Mk II utilizes Eventide's patented Structural Split™ technology, allowing the user to split a sound into its transient and tonal parts, independently manipulate the components with world-class Eventide effects, and fuse them back together. This revolutionary approach to both practical and dramatic multi-effect processing delivers smarter production solutions along with a host of new sonic options to enhance and inspire creativity.

Building on its 50-year legacy of groundbreaking audio effects, Eventide painstakingly hand-tuned each Physion Mk II effect for transient or tonal material, and included new effects like Polyphonic Pitch Shifting based on Eventide's new SIFT (Spectral Instantaneous Frequency Tracking) technology. It also features new Reverse delay with Gating, Ping- pong, and Crystals modes, as well as Side Chain Inputs for dynamics effects. The seven transient effects available are Delay, Tap Delay, Dynamics, Phaser, Reverb, Gate + EQ and Reverse Delay. Eight tonal effects can be applied to a source: Delay, Dynamics, Pitch, Chorus, Reverb, Tremolo, EQ and Reverse Delay. The transient/tonal split of a sound can be fine-tuned with four Physion Mk II Structural Split controls...

Continue reading: Eventide Releases the Physion Mk II Plug-in, Delivering a New Dimension of Multi-FX in News.
iZotope RX 10 and Ozone 10 Audio Production Software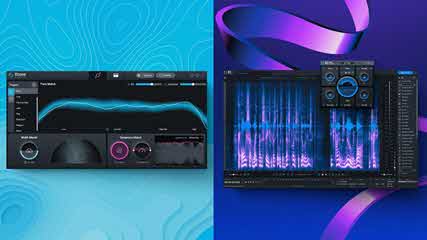 iZotope, Inc., the experts in intelligent audio technology, announce that RX 10, the industry standard in audio repair, is now available. Ozone 10, their flagship mastering suite, will follow on September 13. Both updates bring users tools with increased intelligence, making it easier and faster to get professional-quality results with confidence — while still allowing plenty of opportunity to personalize sounds to taste.

Built on decades of research, RX 10 is the complete toolkit for audio clean-up in music and audio post production. From analyzing audio capture and production issues to providing processing solutions, RX speeds up editing workflows, salvages poor audio takes that were once unfixable, and delivers reliably clear sound quality.

What's new in RX 10:...

Continue reading: iZotope introduces RX 10 Audio Restoration Software and Ozone 10 Mastering Software in News.
New Mackie Thump Loudspeaker Series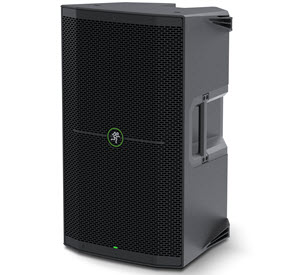 Mackie, a leading producer of high-quality professional audio products, has announced a complete refresh and expansion of its acclaimed Thump Loudspeaker Series, including updates to the standard Thump and the all-new ThumpXT Loudspeakers. Built with Mackie's legendary sound, the new models live alongside the popular Thump GO making this the biggest lineup in the history of the series, featuring all-new cabinets, more power, and greater optimization options.

"Since its debut, the Thump Series has been a staple of the gigging DJ's toolkit everywhere, but in true Mackie fashion, the team is always finding ways to take Thump to a new level of performance.", said Matt Redmon, Director of Product Marketing at Mackie. "We've re-designed Thump from the ground up, giving musicians and venues the best in both quality, experience, and affordability. For weddings, clubs, patio performances, and everything in between - This is honestly the most powerful, best-sounding, and fullest featured generation of Thump that Mackie has ever produced."

Featuring a completely new design...

Continue reading: Mackie Announces Redesign of Renowned Thump Loudspeaker Series in News.
Audio-Technica AT2020USB-X Cardioid Condenser Microphone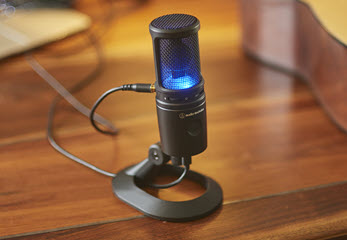 Audio-Technica announced today the release of its AT2020USB-X cardioid condenser USB microphone. A reimagining of the popular AT2020USB+, the AT2020USB-X microphone is specially designed to meet the needs of musicians, streamers, podcasters and other content creators, offering the critically acclaimed and award-winning sound of the original AT2020 upgraded to 24-bit/96 kHz sampling rate with the convenience of plug-and-play USB-C operation.

Improvements to the AT2020USB-X include a soft-touch capacitive mute button on the body to quickly and silently mute audio at the microphone, high-resolution A/D converter with 24-bit/96 kHz sampling rate for extremely clear and natural sound production, two-state LED indicator ring lights for when the microphone is powered on or muted, and an improved custom desk stand for a stable and secure base.

The AT2020USB-X also features a built-in headphone jack with volume and mix control to let you directly monitor with no delay, as well as...

Continue reading: Audio-Technica Launches AT2020USB-X Cardioid Condenser Microphone With Competitive Features and Studio Quality Sound in News.
MusicLab RealGuitar Virtual Guitars Version 6


Whether you're a beginner or a seasoned pro, MusicLab's virtual instruments deliver everything you need to lay down amazing virtual guitar tracks. They are authentic, easy to use and open up endless musical possibilities.

RealGuitar 6
RealGuitar 6 is a combo of two instruments: Classic – all of our original guitar models with loads of new features, and Steel String – the debut of new guitar sample set with five patches and three tunings for each.

RealStrat 6
RealStrat 6 is a combo of two instruments: RealStrat Standard – our original RealStrat model with loads of new playability features, fully backwards compatible to RealStrat previous version, and RealStrat Elite – the debut of our new sample set recorded from each of 3 Stratocaster pickups, having four patches and two tuning selections for each.

RealPC 6
We are proud to present the RealLPC virtual guitar instrument bringing the incomparable Les Paul Custom Guitar sound to your studio...

Continue reading: Best Service announces the release of Version 6 of MusicLab's renowned Virtual Guitars in News.
Eventide Misha Instrument and Sequencer for Eurorack
Eventide Audio has announced immediate availability of Misha, a new type of instrument and sequencer that utilizes a unique, interval-based approach to playing and creating melodies.

Inspired by twelve-tone composition, Misha's sequencer expands upon the tone row technique, allowing for new paths of spontaneous creativity. Modify your sequence using some of the classic techniques such as Prime, Retrograde, or Inverted playback, or completely rearrange your sequence in unpredictable and exciting ways.

Misha comes preloaded with a variety of scales ranging from typical Western scales, microtonal scales, scales that use just intonation, and everything in between. Additionally, two banks of User scales allow you to upload your own scales using the Scala format for further experimentation...

Continue reading: Eventide Releases Misha Instrument and Sequencer for Eurorack in News.
Fiedler Audio Spacelab Version 1.1 Spacialization Plug-In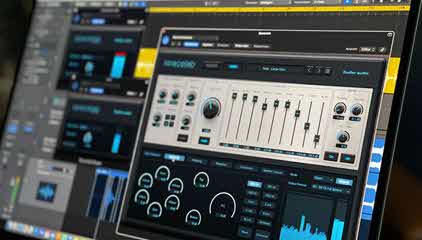 Fiedler Audio, the German reverb professionals and renowned specialists for outstanding "space-in-audio creation tools" have announced the immediate availability of Spacelab Interstellar 1.1.0 and Spacelab Ignition 1.1.1, the first and very important major update of Spacelab, available directly from www.fiedler-audio.com.

The following features have been added to both Spacelab Interstellar and Spacelab Ignition:

- Source Volume - The volume of each object source can now be controlled with a new parameter called Volume from inside Spacelab, speeding up the spatial mixing workflow.
     
- REO Spaces - The internal binauralizer of Spacelab now features three "space"-modes. The options Space - R, Space - E and Space - O offer different overall tonal characters, with Space - R being the setting compatible with previous versions of Spacelab. Depending on the content now there is a choice for getting the best possible room response for monitoring and binaural production...
     
Continue reading: Fiedler Audio released Spacelab Version 1.1 and announce a Summer Sale for Spacelab Ignition in News.