garrigus
Moderator






USA
8726 Posts

Posted - 08/30/2011 : 7:43:07 PM



[Reply to Topic] | [Reply w/ Quote]
---
Mill Creek Releases Popular Sitcoms on DVD in September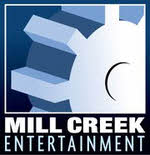 Mill Creek Entertainment, a recognized leader in value entertainment, will release the first two seasons of four enormously popular TV shows from Carsey-Werner Television on DVD. The first two seasons of "That '70s Show," "Roseanne," "3rd Rock from the Sun" and "Grounded for Life" will be released on September 13, 2011. These iconic prime-time sitcoms are now accessible to all for less than $15 per season, as Mill Creek Entertainment continues to deliver value-priced home entertainment favorites.

"That '70s Show" aired from 1998-2006 with over 11 million viewers in its first six seasons and is now nationally syndicated on multiple broadcast and cable networks. "That '70s Show" is a comedy revolving around a group of teenage friends...

Continue reading: Mill Creek to Release That 70s Show, Roseanne, 3rd Rock From the Sun and Grounded for Life on DVD in NewTechReview News.

This post is from the NewTechReview consumer technology website... click here for more and win products!



Report to Moderator