garrigus
Moderator






USA
15993 Posts

Posted - 02/22/2020 : 5:00:39 PM



[Reply to Topic] | [Reply w/ Quote]
---
Ueberschall Saxophone Solos - Elastik Soundbank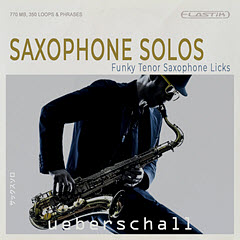 Who doesnít love a classic funk groove? And it is even better when layered with a funky tenor saxophone solo. Well, if youíve got the grooves, Saxophone Solos has all the classy tenor sax licks that you are going to need. Saxophone Solos delivers the warm, expressive, sound of the tenor saxophone in a collection of superbly played solos, all broken down into a convenient lick-based format and ready to be assembled in a perfect combination for your track. Itís perfect for funk and soul, but would also work just as well in other genres such as house and pop.

Expressive Solo Lines
With over 350 individual loops and phrases, each between 1 and 8 bars in length, the 770MB of samples are organized into 21 tempo/key based folders for an easy workflow. Original tempos span 90 to 124 BMP but, with Elastikís powerful pitch and tempo manipulation tools, it is easy to craft just the phrase or solo needed to fit your project. In addition, the high-quality and consistency of the recorded sound across all the folders make it easy to mix and match phrases between folders if required.

Characterful, Intimate, Sound Of The Tenor Sax
The library is ideal to build a complete, extended, solo, or...

Continue reading: Ueberschall releases Saxophone Solos - Elastik Soundbank in News.

This post is from the DigiFreq music technology website... click here for more and win products!



Report to Moderator