garrigus
Moderator






USA
15972 Posts

Posted - 02/20/2020 : 10:33:56 PM



[Reply to Topic] | [Reply w/ Quote]
---
Native Instruments MYSTERIA Cinematic Vocal Instrument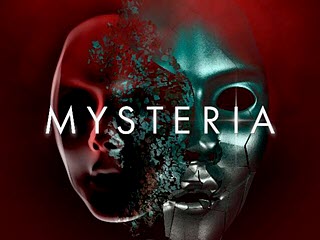 Native Instruments has released MYSTERIA, a one-of-a-kind instrument for creating atmospheres and transitions that allow producers to harness the emotional power of the human voice when scoring for film, games, sound installations, and more.

MYSTERIA unites sources from three meticulously-recorded choirs with in-depth aleatoric sound design to form the only performance instrument that places arcane textures, haunting atmospheres, and enchanting moods from the subtle to the sublime, within a single playable interface.

From aggressive to anxious, despairing to dreamlike, atmospheres and tonal clusters can be played, manipulated, and made to evolve in real-time, for straight-to-picture scoring and single-take scene soundtracks.

The 29 GB sound library encompasses more than 800 sound sources, recorded in Bratislava and Cologne with a large symphonic choir also...

Continue reading: MYSTERIA - A Unique Cinematic Vocal Instrument arrives from Native Instruments in News.

This post is from the DigiFreq music technology website... click here for more and win products!



Report to Moderator