garrigus
Moderator






USA
15972 Posts

Posted - 02/01/2020 : 6:54:29 PM



[Reply to Topic] | [Reply w/ Quote]
---
Best Service NADA Sample Library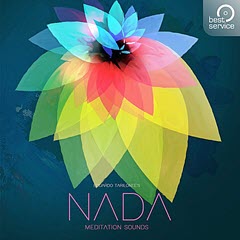 "After a whole life, having gone through many musical styles, one has always been in my heart. Because, deep inside me, it is a significant part of my soul and my essence from which I cannot let go: New Age Music - to which I owe it all; what I am and what I feel. I went from Ethnic, Folk, Antique to Soundtrack music, and every single note I composed or sampled was imbued with it in some way. Sometimes I thought it had left, never to return, but it was always there, dormant and feeding from those new styles and, at the same time, providing them with all its spirit. Now it has returned, more beautiful than ever. NADA is a spiritual voyage through the deepest sounds of my soul" - Eduardo Tarilonte.

Welcome to NADA, Meditation & New Age Sounds by Eduardo Tarilonte

NADA is a fascinating collection of sounds for Meditation, New Age, and Relaxation Music. In NADA you will find inspiring instruments such as Strings, Winds, Percussions, Pianos, Eternal Sounding Bowls, Glasses and Bells. NADA also offers mesmerizing overtone Singing Voices and an alluring and charming Female Solo Voice as well as deep, peaceful, and warm Meditations Pads...

Continue reading: Best Service releases NADA, the New Sample Library by Eduardo Tarilonte in News.

This post is from the DigiFreq music technology website... click here for more and win products!



Report to Moderator