garrigus
Moderator






USA
15801 Posts

Posted - 10/24/2019 : 9:55:22 PM



[Reply to Topic] | [Reply w/ Quote]
---
REVIEW: Spitfire Audio SYMPHONIC ORGAN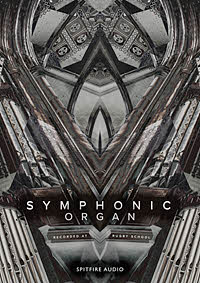 "Achieve that awe-inspiring cinematic sound made famous in blockbuster scores such as Interstellar, 2001: A Space Odyssey and Tron. Presenting the Rugby School Chapel organ — a monstrous, 3,721-pipe, cathedral-sized organ housed in an intimate chapel — creating an epic but immediate sound like no other. To capture its unique depth, power and beauty, we teamed up with composer, producer and organ expert Andy Richards, who has curated stop combinations for instant playability, enabling you to get the best out of this beautifully-voiced instrument." That is the official description for Symphonic Organ, now available from Spitfire Audio, which has provided DigiFreq with a NFR copy for review.

The Symphonic Organ Sample Library
Symphonic Organ is a Kontakt Player-based sample library consisting of approximately 17,760 samples for a NKX compressed size of 23.8 GB with 24 GB of disk space required during installation. While Spitfire lists the Kontakt version requirement as 5.6.8, we were unable to test that exact version. We did, however, test the library in both 5.8.1 and 6.1.1 without any difficulties.

Two main instruments are provided, with the first being the Organ itself (Symphonic Organ.nki). This instrument, at a total sample size of 55.22 GB with 1.90 GB loaded in memory, includes 16 curated articulations numbered in order of intensity, as follows:...

Read the full review Spitfire Audio SYMPHONIC ORGAN.

This post is from the DigiFreq music technology website... click here for more and win products!



Report to Moderator