garrigus
Moderator






USA
15801 Posts

Posted - 10/23/2019 : 5:41:59 PM



[Reply to Topic] | [Reply w/ Quote]
---
ELYSION Ensemble Engine-Based Scoring Tool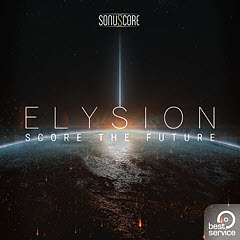 Elysion is our big answer for big questions! A huge and incredibly fast scoring tool, perfectionated to fill the space with inspiration. Score the future and experience the infinite sound cosmos, Elysion unfolds just on a fingertip.

- Elysion is built on handcrafted processed and synthesized sounds, treated like acoustic instruments
- Elysion sets a high level for hybrid composing: incredibly simple and outrageously beautiful.
- Elysion is the massive hybrid twin to The Orchestra
- Elysion contains 142 playable instruments and over 230 complex animated themes.

Built on Handcrafted, Synthesized Sounds bursting of Expression and Variety
As the first one able to catch the incredible dynamic and lively character of synthetic instruments, Elysion redefines sampling...

Continue reading: Best Service and Sonuscore announce the release of ELYSION Ensemble Engine-Based Scoring Tool in News.

This post is from the DigiFreq music technology website... click here for more and win products!



Report to Moderator