garrigus
Moderator






USA
15972 Posts

Posted - 09/16/2019 : 9:31:11 PM



[Reply to Topic] | [Reply w/ Quote]
---
Audio Imperia Nucleus - The Orchestral Core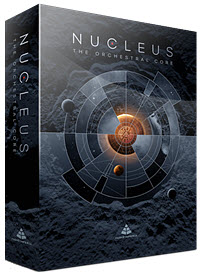 Nucleus is an orchestral software instrument made for Kontakt Player, that is both compact and versatile. An uncompromising symphonic essentials library designed to bring cinematic sound quality and an easy-to-use and complete creative toolset within anybody's reach.

Nucleus boils the cinematic orchestra formula down to the essentials needed for realistic cinematic orchestral scoring. The library includes patches for every scenario, with soloists, individual instrument sections, pre-orchestrated ensembles and full ensembles providing all the flexibility of a real orchestra at your fingertips.

Nucleus' intuitive interface design provides a number of innovative solutions – a perfect mix of functionality, usability, and aesthetics. All the flexibility and customization you'd expect is there, but the advanced controls stay out of your way when you don't need them.

Features include:...

Continue reading: Audio Imperia releases Nucleus - The Orchestral Core Sample Library for Kontakt Player in News.

This post is from the DigiFreq music technology website... click here for more and win products!



Report to Moderator