garrigus
Moderator






USA
15112 Posts

Posted - 09/13/2018 : 1:36:22 PM



[Reply to Topic] | [Reply w/ Quote]
---
iZotope RX 7 and Post Production Suite 3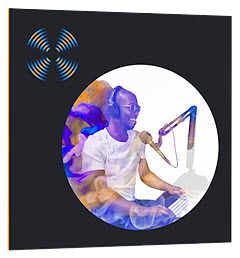 iZotope, Inc., the experts in intelligent audio technology, today released RX Post Production Suite 3, the flagship of the RX family product line of software. This refreshed collection provides solutions across the full spectrum of audio post production, from dialogue editing to mixing to delivery for film, TV, and other new media.

RX Post Production Suite 3 includes two brand-new product updates, RX 7 Advanced and Insight 2, as well as Neutron 2 Advanced, RX Loudness Control, and bonus content from Pro Sound Effects and Groove3.

RX 7 Advanced Key Features
The seventh generation of RX Advanced, iZotope's industry standard audio repair and editing suite, builds on years of extensive research in digital signal processing and machine learning. This update supplies the audio post community with deeper control over dialogue and speedy workflow enhancements. Highlights include:...

Continue reading: iZotope Announces RX Post Production Suite 3, including the new RX 7 Advanced and Insight 2 in News.

This post is from the DigiFreq music technology website... click here for more and win products!



Report to Moderator