garrigus
Moderator






USA
15172 Posts

Posted - 08/05/2018 : 3:51:01 PM



[Reply to Topic] | [Reply w/ Quote]
---
Groove Monkee Hi-Octane MIDI Drum Loops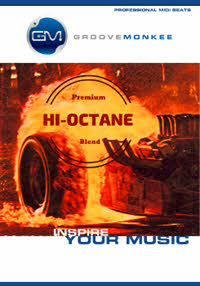 Groove Monkee is proud to announce Hi-Octane - a massive collection of MIDI drum loops for everything from traditional hard rock to extreme metal. Tempos range from mid-tempo to fast and furious and includes grooves in 3/4 and 5/4.

Played by metal master Rory Faciane, the library includes 21 detailed sets in song format with plenty of grooves, variations and fills. This is a must-have collection for modern hard rock and metal!

Hi-Octane includes 1,185 MIDI drum loops and is compatible with all music software that imports MIDI files. We've remapped the grooves to work with your favorite drum synths too! The pack also includes a BeatBuddy PBF file.

Each set has grooves, fills, variations, intro fills and outro fills. Most have additional sections including but not limited to intros, outros, endings, bridges and prechorus...

Continue reading: Groove Monkee releases Hi-Octane MIDI Drum Loops - Get 25% off! in News.

This post is from the DigiFreq music technology website... click here for more and win products!



Report to Moderator