garrigus
Moderator






USA
15045 Posts

Posted - 07/27/2018 : 3:35:50 PM



[Reply to Topic] | [Reply w/ Quote]
---
Soundiron Lakeside Pipe Organ Sample Library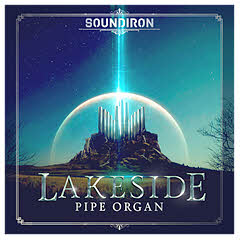 We are happy to present the newest upgrade to one of our classic libraries, Lakeside Pipe Organ! Now with a brand new interface and sound shaping features that take this beautifully deep sampled pipe organ from warm and bold to atmospheric and other worldly.

The Lakeside Pipe Organ is a Rodgers steel and wooden pipe-electric hybrid organ recorded at the Lakeside Temple Of Practical Christianity in Oakland, California, with organist Don Sears. This large pipe organ produces its sound by driving compressed air through 850 resonant steel pipes and wooden reeds, arranged in 15 ranks. We captured 6 primary stops to span a wide tonal and dynamic range: Wooden flute stops 1 & 2, Steel Pipe stops 3, 4 & 5 and the bass foot pedal board. You can solo individual stops, use the stop mixer panel to customize your mix, or smoothly blend between them. The stop mixer panels make it easy to glide from the soft and gentle glow of the wooden reeds to the glorious roar of the steel pipes and growling low end of the bass pedals. There is also a selection of struck bar chime tuned percussion, bellows and blower sfx, sheet music page turns and more. We include a close stage position and wide hall position to give you free control over presence and ambience...

Continue reading: Soundiron updates the Lakeside Pipe Organ Sample Library to Version 3 in News.

This post is from the DigiFreq music technology website... click here for more and win products!



Report to Moderator