garrigus
Moderator






USA
15124 Posts

Posted - 06/18/2018 : 12:46:02 PM



[Reply to Topic] | [Reply w/ Quote]
---
C. Bechstein Digital Grand Virtual Piano Instrument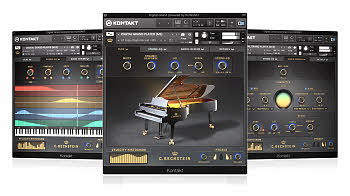 Apart from the fact that to date a lot of sampled pianos are available to the modern musicians - but no real, authentic Bechstein yet - the concept behind the C. Bechstein Digital Grand (from C. Bechstein Pianofortefabrik AG) represents a completely new and modern approach to the DAW (Digital Audio Workstation) oriented digital grand piano. All the existing solutions and concepts on the market have been completely put to the test and questioned before only the first note was recorded.

This resulted in a kind of reversed process, as between the DAW and the classical grand piano the developers did not start their product design with the actual instrument, they started with analyzing what the modern music producer and musician expects from a professional grand piano for his DAW based music productions.

The C. Bechstein Digital Grand user experience and its user interface now are optimized for both, the enthusiast musician and also the sound design expert. Providing easiest possible access to the C. Bechstein sound, its touch and access to the innovative Instrument parameters...

Continue reading: C. Bechstein Digital Grand Virtual Piano Instrument for Kontakt in News.

This post is from the DigiFreq music technology website... click here for more and win products!



Report to Moderator