garrigus
Moderator






USA
15124 Posts

Posted - 04/19/2018 : 8:27:11 PM



[Reply to Topic] | [Reply w/ Quote]
---
Enhancia Neova MIDI Controller Ring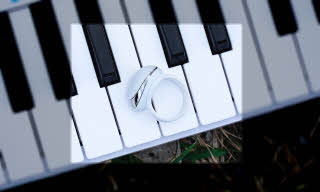 ENHANCIA is pleased to announce that MIDI ring Neova will be available for pre-sale on Kickstarter on April 17, 2018 at 17:00 UTC+2. The campaign will continue until May 17, 2018 and ENHANCIA set out the goal of $50,000 to finish the product development and manufacturing.

Neova is a MIDI ring controller that lets musicians control any musical effect with natural hand gestures. The ring comes with a hub that connects via USB to the computer or via MIDI with instruments that supports it. Neova synchronizes to any DAW and compatible with any software synthesizers and MIDI controllers.

"As a musician, I believe that emotion is the purpose of each melody. In musical performance, subtlety is a key. Every intention, every micro-gesture should be captured to reflect the intensity of your feeling as truthfully as possible. We imagined Neova with the simple idea of creating the shortest path between your musical intention and music creation" - says Enhancia's co-founder and CEO Damien Le Boulaire...

Continue reading: ENHANCIA launches MIDI ring controller Neova on Kickstarter in News.

This post is from the DigiFreq music technology website... click here for more and win products!



Report to Moderator