garrigus
Moderator






USA
15112 Posts

Posted - 03/06/2018 : 08:38:59 AM



[Reply to Topic] | [Reply w/ Quote]
---
Output ANALOG BRASS & WINDS Virtual Instrument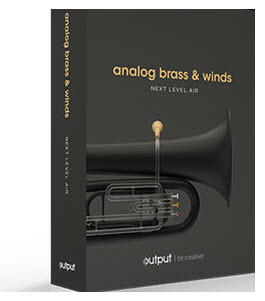 Output Inc. is thrilled to announce ANALOG BRASS & WINDS, a virtual instrument for those who dare. Breaking from 400 years of tradition, this engine blurs the line between powerful orchestral sounds and legendary synths.

Output's unconventional sound design flows through the pipes and valves of this engine. Big braams, gritty textures, ethereal winds blend together to give you the best possible combinations. Wielding our most intuitive interface to date, Analog Brass & Winds has built-in advanced modulation routing, dual tape loopers, dual arpeggiators, flux sequencing, and four macro sliders to breathe new life into all airy sounds.

Co-Founder and CEO, Gregg Lehrman, describes the instrument; "If you know Output, you know we love taking something traditional and flipping it on it's head...

Continue reading: Output Releases ANALOG BRASS & WINDS - Next Level Air Virtual Instrument in News.

This post is from the DigiFreq music technology website... click here for more and win products!



Report to Moderator