garrigus
Moderator






USA
15112 Posts

Posted - 01/17/2018 : 9:39:35 PM



[Reply to Topic] | [Reply w/ Quote]
---
UJAM Virtual Drummer Plug-In Series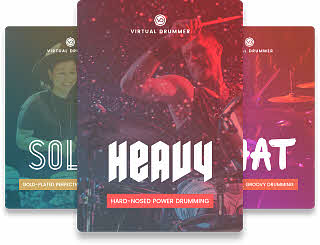 UJAM Instruments introduce their all-new Virtual Drummer product line with three individual plug-ins, each providing drum kits, styles and mix presets that cater to a specific style or genre: PHAT for soul-infused urban genres, HEAVY for hard and heavy, and SOLID for sophisticated pop and general purpose. The Virtual Drummer plug-ins are available in AU and VST format for Mac OS X and Windows. UJAM Instruments currently plans to add Pro Tools' AAX format as a free upgrade in Q1/2018.

Each plug-in offers 30 styles, 720 patterns (intro, verse, fill, chorus, ending) that can be played in realtime – using keyboards and other controllers – and flexibly adjusted to any song. UJAM Instruments recorded real drummer performances on a delicate selection of sought-after instruments, selected recording rooms with prime acoustical space, and...

Continue reading: UJAM Announces New Virtual Drummer Plug-in Series in News.

This post is from the DigiFreq music technology website... click here for more and win products!



Report to Moderator