garrigus
Moderator






USA
14977 Posts

Posted - 12/14/2017 : 8:22:33 PM



[Reply to Topic] | [Reply w/ Quote]
---
Eventide Anthology XI Effects Plug-In Bundle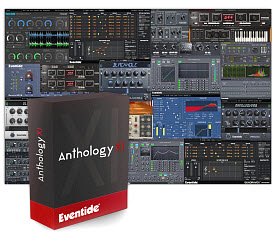 Recording technology trailblazer Eventide is proud to announce availability of its 'everything' plug-in bundle, Anthology XI, as of December 11.

Anthology XI includes all 17 plug-ins from Eventide's acclaimed Anthology X bundle, but brings six of its latest and greatest hits to the creative collection. With the welcome addition of Blackhole, Fission, Tverb, UltraTap, MangledVerb, and 2016 Stereo Room, that's 23 timeless tools that inspire, running the gamut from groundbreaking innovations like the TEC Award-nominated Fission — the first product to feature Eventide's seminal STRUCTURAL EFFECTS method to split sound into its transient and tonal parts — to emulations of the trailblazing company's legendary rack-mount effects. Everything...

Continue reading: Eventide announces availability of Anthology XI as 'everything' bundle breakthrough in News.

This post is from the DigiFreq music technology website... click here for more and win products!



Report to Moderator