garrigus
Moderator






USA
14867 Posts

Posted - 07/18/2017 : 10:11:21 PM



[Reply to Topic] | [Reply w/ Quote]
---
XILS-lab PolyM Virtual Synthesizer Plug-In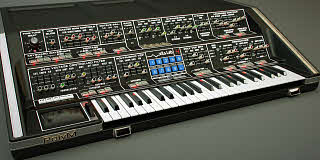 Audio software company XILS-lab is proud to announce availability of PolyM — an authentic recreation of the pioneering Polymoog polysynth, dreamed up by American designer Dave Luce and produced by Moog Music between 1975-1980, but benefitting from finest French software skills to truly create a plug-in pleasure principal as arguably the best 'virtual' divide-down oscillator technology-toting soft synth available anywhere and teaching the old dog some new tricks in the process — as of July 3.

That's today. Putting PolyM in its present-day context involves initially looking back. But back in the early-Seventies, setting out to create an analogue, functional voltage-controlled synthesizer that was polyphonic against a backdrop of monophonic mainstays proved problematic for many. Moog's musical solution came quicker than most, making an appearance in 1975 in its extremely expensive ($5,295 USD), nine-preset original form as the Polymoog keyboard (model 203a). It included...

Continue reading: XILS-lab announces availability of PolyM - an authentic recreation of the Polymoog polysynth in News.

This post is from the DigiFreq music technology website... click here for more and win products!



Report to Moderator