garrigus
Moderator






USA
14927 Posts

Posted - 06/30/2017 : 9:57:04 PM



[Reply to Topic] | [Reply w/ Quote]
---
Softube Tape - A Tape Emulation Plug-In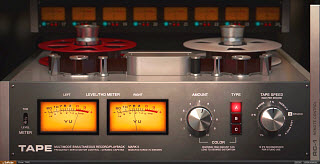 High-end plug-in specialist Softube is proud to announce availability of Tape — a sonically versatile, yet easy-to-use tape emulation plug-in that models three types of reel-to-reel tape machine with distinctly different sound characteristics and offers several unique features without taxing CPUs or breaking the bank (with an introductory price of $79 and normal price of $99 after June 30) while the license itself includes a MixFX version for Studio One users called Tape Multitrack — as of June 7.

Softube's Tape goes beyond existing tape emulation plug-ins in several ways. First and foremost, it effectively displays three distinctly different tape machine characteristics in one plug-in: TYPE A is based on a classic Swiss high-end reel-to-reel design, generally known and admired for its precision and linearity; TYPE B is a much more colourful affair — a transformer-based machine that adds weight and creaminess to the low end; and TYPE C is based on a British tape machine with a visible vintage vibe...

Continue reading: Softube sets sights on recording reel world with Tape plug-in in News.

This post is from the DigiFreq music technology website... click here for more and win products!



Report to Moderator