garrigus
Moderator






USA
14793 Posts

Posted - 01/23/2017 : 4:37:35 PM



[Reply to Topic] | [Reply w/ Quote]
---
Spitfire Symphony Orchestra KONTAKT Sample Library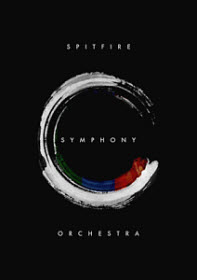 Spitfire Audio, purveyors of the finest virtual instruments from the finest musical samples in the world, is proud to announce availability of SPITFIRE SYMPHONY ORCHESTRA (SSO) — sampling everything needed to create blockbuster symphonic works for film, games, radio, and television via the finest signal path at Lyndhurst Hall within London's legendary AIR Studios, served up as an appetising all-in-one, comprehensive core-level professional product for Native Instruments' industry-standard KONTAKT PLAYER platform — as of January 13.

SSO is an epic saga of orchestral instrument recordings unified under the same (sublime-sounding) roof of Lyndhurst Hall — Britain's premier scoring facility, attracting some of the world's biggest movies scores, as well as maintaining its popularity with major classical labels and high-profile recording artists — within London's legendary AIR Studios by an award-winning team of engineers and composers collectively committed to accomplishing a simple, singular vision:...

Continue reading: Spitfire Symphony Orchestra KONTAKT Sample Library Now Available in News.

This post is from the DigiFreq music technology website... click here for more and win products!



Report to Moderator