Reason 11 with the Reason Rack Plug-In is Here
Posted by Scott R. Garrigus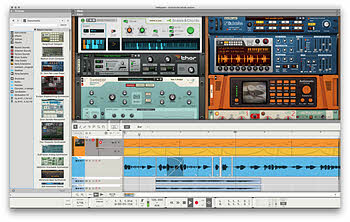 Reason Studios announced today that Reason 11 is now available via the newly released Reason Studios website and authorized resellers worldwide. Reason's rack of legendary synths, instruments and effects can now be used in any DAW with the Reason Rack Plugin. Reason 11 also features six new devices, a host of workflow improvements, and a new Reason Suite offering.

"We're thrilled to release Reason 11 today." said Mattias Häggström Gerdt, Product Manager. "This release marks a new era for Reason. More musicians can explore the powerful Reason Rack than ever before —as a plugin or a DAW—and I personally can't wait to hear the music they'll make."

Load any of your favorite Reason devices into any DAW with the Reason Rack Plugin (VST/AU*), complete with the free routing and great sounds you'd expect from Reason. Craft and polish your sound with new innovative modulation effects and a trio of devices pulled from Reason's million-dollar mixing console. Or create music faster than ever in Reason. Edit, draw, crossfade, curve and zoom – building your tracks in no time...

Continue reading: Reason Studios Releases Reason 11 with the Reason Rack Plug-In in News. - Comments (Reply To Topic)
Universal Audio UAD-2 Satellite Thunderbolt 3 DSP Accelerator
Posted by Scott R. Garrigus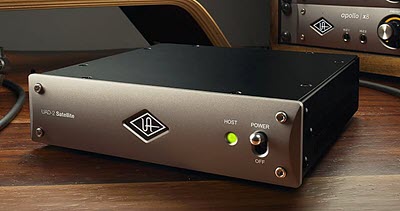 Universal Audio is proud to release the UAD-2 Satellite Thunderbolt, an upgraded version of the popular DSP Accelerator available in QUAD or OCTO Core formats, now with Thunderbolt 3 connectivity.

The UAD-2 Satellite Thunderbolt 3 is a powerhouse DSP accelerator that gives Mac and Windows 10 users complete access to the world's most detailed and authentic analog emulation plug-ins, exclusively on the UAD platform.

Bolstered by next-generation connectivity, UAD-2 Satellite Thunderbolt 3 lets users run large professional mixes with the rich analog character of award-winning UA-developed plug-ins, including exclusive titles from Neve, Fender, Lexicon, Studer, and many more. Plus, it's backward-compatible with Thunderbolt 1 and 2 UA devices.

UAD-2 Satellite Thunderbolt 3 DSP Accelerator — Key Features:...

Continue reading: Universal Audio Releases UAD-2 Satellite Thunderbolt 3 DSP Accelerator in News. - Comments (Reply To Topic)
Native Instruments Session Guitarist PICKED ACOUSTIC
Posted by Scott R. Garrigus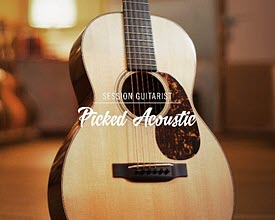 Native Instruments today introduced PICKED ACOUSTIC, a new addition to the company's popular SESSION GUITARIST series of instruments. PICKED ACOUSTIC offers 194 skillfully played picking patterns in a diverse array of styles. All patterns are recorded on a sought-after vintage acoustic by a session pro. A dedicated second instrument (melody.nki) enables the integration of melodic playing with the included patterns. To customize the sound, users can choose from three distinct mic setups, various playing articulations, extensive effects, and more. PICKED ACOUSTIC runs in KONTAKT 6.1 and the free KONTAKT 6.1 PLAYER, and is available now at the NI Online Shop for $99 / 99€ / ¥12800 / £89 / AU$149/ CA$129/ RMB 799.

194 patterns, 37 songs, and a separate melody instrument
With PICKED ACOUSTIC, users can select from 194 picked rhythms, arpeggios, riffs, and strummed patterns in a range of styles and musical genres – from rock, pop, and reggae to country, folk, and Latin. All patterns can be performed in real time. Users can load the separate, included melody instrument to meld patterns and melodies into one cohesive performance. They can polish those performances by choosing between finger- and plectrum-based picking, adding slides and hammer-ons, and integrating advanced playing techniques, such as harmonics and tremolo...

Continue reading: Native Instruments introduces PICKED ACOUSTIC Virtual Guitar Instrument in News. - Comments (Reply To Topic)
New Unfiltered Audio LION Synth Virtual Instrument
Posted by Scott R. Garrigus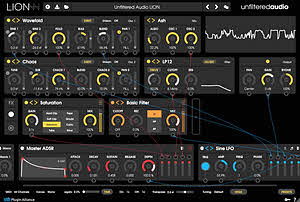 Plugin Alliance, supporting all major plugin formats and uniting some of the best-known international audio companies under one virtual roof, is proud to announce availability of LION — latest release from fellow Californian company and plugin-creating partner Unfiltered Audio that this time sees it welcomed to the synthesis jungle with the King of soft synths, an extraordinarily deep VI (Virtual Instrument) anchored around an easy- to-use interface providing everything needed for quick patching, endless experimentation, and intuitive sound design — as of September 17…

Unfiltered Audio advanced audio processing plugins by developing some of the most innovative and forward-thinking tools in the world. With the cutting- edge Californian company's groundbreaking first foray into the wonderful world of software synthesizers similarly scaling new heights, it is set to become the King of the synthesis jungle! Jesting apart, LION is an extremely versatile synthesizer with a very simple signal path, putting two oscillators through a mixer and running them through a filter — much like a traditional subtractive synthesizer. Saying that, LION is far from traditional in its exotic execution, however, effectively encouraging endless experimentation in typical Unfiltered Audio innovative and forward-thinking fashion...

Continue reading: Unfiltered Audio LION lets users synthesize like a King, roaring into release with Plugin Alliance as a versatile VI in News. - Comments (Reply To Topic)
Audio Imperia Nucleus - The Orchestral Core
Posted by Scott R. Garrigus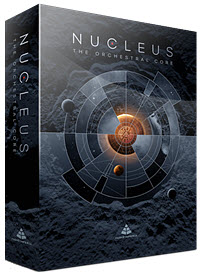 Nucleus is an orchestral software instrument made for Kontakt Player, that is both compact and versatile. An uncompromising symphonic essentials library designed to bring cinematic sound quality and an easy-to-use and complete creative toolset within anybody's reach.

Nucleus boils the cinematic orchestra formula down to the essentials needed for realistic cinematic orchestral scoring. The library includes patches for every scenario, with soloists, individual instrument sections, pre-orchestrated ensembles and full ensembles providing all the flexibility of a real orchestra at your fingertips.

Nucleus' intuitive interface design provides a number of innovative solutions – a perfect mix of functionality, usability, and aesthetics. All the flexibility and customization you'd expect is there, but the advanced controls stay out of your way when you don't need them.

Features include:...

Continue reading: Audio Imperia releases Nucleus - The Orchestral Core Sample Library for Kontakt Player in News. - Comments (Reply To Topic)
Blue Cat's Plug'n Script 3.2 Audio and MIDI Scripting Plug-In
Posted by Scott R. Garrigus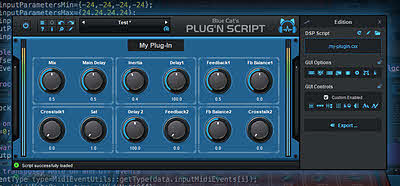 Blue Cat Audio has released a free update for Blue Cat's Plug'n Script, their scripting software that can be programmed to create custom audio and MIDI effects or virtual instruments inside most Digital Audio Workstations (DAW).

With its ability to export independent plug-ins in AAX format for Pro Tools and Media Composer (in addition to already supported VST, VST3 or Audio Unit plug-ins formats), the new source code encryption options for exported plug-ins, the new KUIML 2.6 user interface programming language and the new data sharing features between the dsp and the user interface, this new version is full-featured development environment to create state of the art audio plug-ins for all Digital Audio Workstations.

Plug'n Script 3.2 also brings full MIDI I/O support for VST3, a new preset browser (also available in exported plug-ins) and many other improvements (full list below)...

Continue reading: Blue Cat Audio Releases Blue Cat's Plug'n Script 3.2 Audio and MIDI Scripting Plug-In - Get 10% off! in News. - Comments (Reply To Topic)
New Mackie ProFXv3 Professional Effects Mixers
Posted by Scott R. Garrigus



Mackie has announced the complete redesign of their most popular analog mixer series, ProFXv3 Professional Effects Mixers with USB. Now with Mackie's renowned Onyx™ mic preamps, GigFX™ Effects Engine, 2x4 24-Bit / 192kHz USB recording, and a new modern design. Not only are these great for live sound in clubs, bars, and venues, they are the perfect choice for home studios, content creators, and live streaming. Now included with the purchase of any ProFXv3 model is industry-stand DAW, Pro Tools® | First, plus the exclusive Mackie Musician Collection™ featuring 23 Avid® plug-ins valued at over $400 USD retail. The ProFXv3 Series is available in the 6-Channel ProFX6v3, 10-Channel ProFX10v3, 12-Channel ProFX12v3, 16-Channel ProFX16v3, 22-Channel ProFX22v3, and 30-Channel ProFX30v3.

ProFXv3 Series mixers start with Mackie's flagship Onyx mic preamps that offer incredible noise and distortion performance to ensure the cleanest signal path possible. With up to 60dB of gain on tap, even the most gain-hungry mics will shine.

"Our Onyx mic preamps offer boutique-quality performance and sound quality," said Matt Herrin, Mackie Product Manager. "Bringing them to ProFX for the first time is a major upgrade to the series that makes that sought-after sound more accessible than ever..."

Continue reading: Mackie Elevates ProFX Mixer Series with Professional Upgrades in News. - Comments (Reply To Topic)
Sonarworks Reference 4.3 Studio Correction Software
Posted by Scott R. Garrigus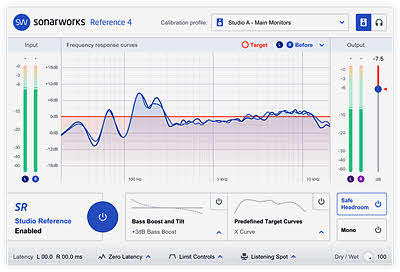 The Latvia-based audio technology company, Sonarworks releases the latest update to their award-winning software, Reference 4. Dedicated to both current and new users, the update includes a reworked filter mode as well as usability, latency and onboarding improvements to help experience the software with greater ease.

Following the complete revamp of the Systemwide app, the update now includes on-demand headphone profile downloads, which makes for a quicker set-up time and also allows users to download profiles for their individually measured headphones directly into the software. The UI on both macOS and Windows can now be switched to dark mode, a long requested feature from the night-owls of the Sonarworks community.

The Reference 4.3 update also introduces a mixed filter mode with a much-needed improvement over the previous "optimum" version. Having worked hard doing internal research and external testing, the new filter serves as a good middle ground to deliver accurate frequency response and sound quality without introducing significant latency...

Continue reading: Sonarworks Reference 4.3 Adds New Features in News. - Comments (Reply To Topic)
Free CHROMATIC FIRE sound pack for MASCHINE users
Posted by Scott R. Garrigus



Native Instruments today releases CHROMATIC FIRE – a free collection of sounds, MASCHINE kits, and projects from some of the company's favorite artists and sound designers – including Torsten Fassbender, Snipe Young, and Sasha. The Expansion – a "thank you" to the users that have inspired and been inspired by MASCHINE so far – forms part of the instrument's ten-year anniversary celebrations, alongside limited edition hardware and exclusive new features on Native's blog and YouTube channel.

Spanning an eclectic mix of genres, CHROMATIC FIRE's 14 included projects showcase some of the sounds that MASCHINE has helped to develop or evolve since its release in 2009 – from industrial techno to East Coast hip hop and all points in between. A total of 15 new and exclusive drum kits, 172 drum samples, 61 construction loops, and 98 one-shots are included, along with 17 presets for Native synths (MASSIVE, MONARK, and REAKTOR PRISM), 6 MASCHINE sample instruments, 12 Drum Synth presets, and 41 patterns. All included content is royalty-free and invites producers to remix, reinterpret, and reimagine in any way they choose...

Continue reading: Native Instruments releases CHROMATIC FIRE sound pack - free to MASCHINE users in News. - Comments (Reply To Topic)
Spitfire Audio SYMPHONIC ORGAN Virtual Instrument
Posted by Scott R. Garrigus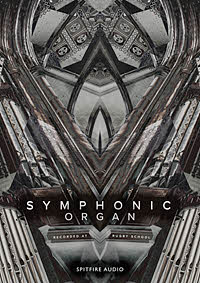 Spitfire Audio is proud to announce availability of SYMPHONIC ORGAN — achieving the hitherto unachievable sound of the organ in imaginations to access those powerful cinematic sonics popularised by blockbuster film scores such as 2001: A Space Odyssey, Interstellar, and Tron, courtesy of an immensely powerful, cathedral-sized organ built into Rugby School Chapel, creating an epic but immediate sound like no other, professionally captured and creatively presented as a definitive library like no other, comprising carefully curated, ready-to-play presets perfect for fitting well with the sound-specialising British music technology company's other SYMPHONIC range releases already available for Native Instruments' KONTAKT sample playback engine — as of August 22…

As a highly versatile instrument, now widely used beyond its original church or horror film score setting, the pipe organ is perfectly positioned for adding beauty, depth, and power to orchestral scores and compositions. Celebrated symphonic works such as French composer, conductor, organist, and pianist Charles-Camille Saint-Saëns' 1886-completed Symphony No. 3 in C minor, Op. 78 — better known as the Organ Symphony — clearly make much use of an instrument that also provides the foundation for countless film scores spanning various genres, including 1958's Vertigo (Bernard Herrmann), 1968's 2001: A Space Odyssey (from Richard Strauss' 1896 work Also sprach Zarathustra), 1982's Koyaanisqatsi (Philip Glass), 1982's Tron (Wendy Carlos), and 2014's Interstellar (Hans Zimmer), to name a notable few...

Continue reading: Spitfire schools itself in achieving organ sound in imaginations with SYMPHONIC ORGAN Virtual Instrument in News. - Comments (Reply To Topic)
Chris Hein Strings Compact Virtual Instrument
Posted by Scott R. Garrigus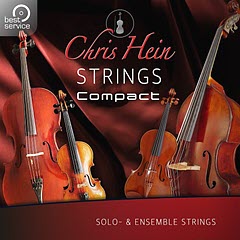 Whenever sophisticated string instruments and uncompromising sound quality are needed, Chris Hein - Strings Compact is the exact right choice. This library offers high quality solo instruments and ensembles with all essential articulations to realize authentic sounding string arrangements in your DAW efficiently.

Chris Hein - Strings Compact is the compacted version of the renowned libraries Chris Hein - Solo Strings Complete and Chris Hein - Ensemble Strings. It contains all instruments and functions of its larger siblings and is solely reduced to the nine most common and important articulations. Certainly, this Compact version uses the very same high-quality samples as the Complete version. Hence, Chris Hein - Strings Compact offers the full sound of the large Chris Hein String Libraries at an unbeatable price. In addition, you may of course upgrade to Chris Hein - Ensemble Strings or Chris Hein - Solo Strings Complete with up to 49 articulations at any time.

Solo and Ensemble
Chris Hein - Strings Compact contains four different violins including the legendary Chris Hein - Solo Violin, three violas, four cellos and three double basses. In addition,,,

Continue reading: Best Service releases Chris Hein Strings Compact - a Kontakt Player Virtual Instrument in News. - Comments (Reply To Topic)
Spitfire Audio BBC SYMPHONY ORCHESTRA Sample Library
Posted by Scott R. Garrigus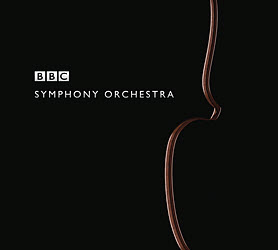 Having teased with the telltale This is London calling... video, intriguing in advance of its biggest release to date, the wait is finally over for all as Spitfire Audio is proud to announce (upcoming) availability of BBC SYMPHONY ORCHESTRA — launched during a captivating keynote at London's legendary Barbican Centre as a world-class orchestra within the sound-specialising British music technology company's award- winning standalone plug-in, providing a solid foundation for any composer's toolkit and workflow within a single sample library like no other; the expansive result of an extraordinary, one-of-a-kind venture created in partnership with BBC Studios, the British television production and distribution company that is the commercial arm of the oldest entertainment organisation in the world, and in collaboration with the world-renowned BBC Symphony Orchestra to which it obviously owes its notable name — as of August 28…

BBC SYMPHONY ORCHESTRA is a universal starting point for orchestral sample libraries, letting everyone talk the same language. It is so much more than a product release; rather it is the start of a movement...

Continue reading: Spitfire Audio announces collaborative calling with London launch of BBC SYMPHONY ORCHESTRA in News.
Reason Studios and Reason 11 Music Software
Posted by Scott R. Garrigus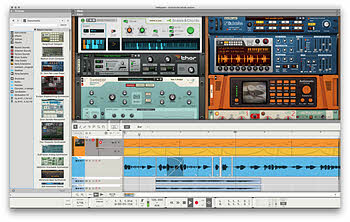 Today Propellerhead Software becomes Reason Studios and announces a major update to its flagship music-making software, Reason. Enabling music makers of all major digital audio workstations to plug the Reason Rack into their sessions, Reason 11 includes the Reason Rack Plugin, on top of a number of updates to its standalone music making software.

"The rack of devices has always been the core of Reason. Now with Reason 11, anyone can easily add the Reason Rack Plugin to their favorite DAW," said Mattias Häggström Gerdt, Propellerhead Product Manager. "With the addition of 6 new devices, the Reason Rack is bigger than ever, so that you can make music the way you want. We've, of course, improved Reason as a DAW too, adding some of the most requested workflow features like improved sequencing and editing."

Bring your favorite Reason devices into any DAW with the Reason Rack Plugin (VST/AU*). Or, sequence faster than ever with razor-sharp focus. Edit, draw, crossfade, curve and zoom – building your tracks in no time...

Continue reading: Propellerhead Becomes Reason Studios and Unveils Reason 11 as a Plugin in News.
Soundiron Hopkin Instrumentarium: Rattletines Virtual Instrument
Posted by Scott R. Garrigus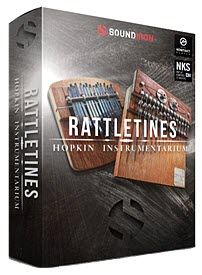 Rattletines is a set of unique hand-crafted tuned percussion instruments created by instrument designer and sound sculptor Bart Hopkin. These one-of-a-kind instruments each produce their own special flavor of rattle or buzz, with every note having its own warmly resonant flavor. Rattletine includes two rows of tines. The upper tines hammer against "anvils" as they vibrate. The lower row is clean, for a clearer tone quality. Mahogany and Hacksaw Blades both feature tongues with holes and small pieces of metal wrapped through. When plucked, the metal wrappings rattle as the tongue vibrates, producing a unique buzzing sound. Aptly named, Hacksaw Blades uses actual hacksaw blades for the tongues.

We've faithfully sampled tine plucks and percussive hand slaps on the instrument bodies, with two stereo mic positions. Also included is a wide selection of custom FX presets and plenty of our signature sound designed ambient content, crafted from the raw acoustic source to give you complete creative freedom...

Continue reading: Soundiron releases Hopkin Instrumentarium: Rattletines Virtual Instrument in News.
Ueberschall African Dance Elastik Soundbank
Posted by Scott R. Garrigus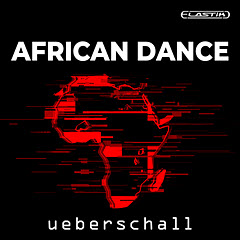 African music is built around infectious grooves and rhythms designed specifically to dance to. With African Dance – part of our growing African Series of Elastik titles – we have captured a collection of those grooves and expertly blended them with elements of contemporary dance music production. Across 10 fully-featured construction hits, African Dance provides all you need for that perfect cross-over dance track that offers something wild, primal and distinctive.

Infectious Mix Of Modern Dance Music And Primal African Rhythm
The library contains 2.7GB of sample data and contains more than 470 individual loops and phrases spanning the 10 construction kits. With dance-friendly original tempos ranging from 124 to 130 BPM, each construction kit features three different musical sections for easy song construction. There is also plenty of options within each musical section to build variety into your arrangements. The majority of the loops are 16 bars and up to 36 seconds in length delivering performance variation. Elastik's legendary pitch and tempo manipulation tools make it simple to find a musical match for your current project or to mix and match loops from across the different construction kits. The powerful ReTune feature provides further sound design possibilities for cutting-edge sound creation...

Continue reading: Ueberschall releases New Elastik Soundbank - African Dance in News.
---
---