garrigus
Moderator






USA
15972 Posts

Posted - 09/04/2019 : 7:24:25 PM



[Reply to Topic] | [Reply w/ Quote]
---
Spitfire Audio SYMPHONIC ORGAN Virtual Instrument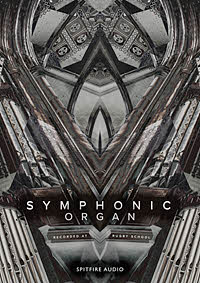 Spitfire Audio is proud to announce availability of SYMPHONIC ORGAN — achieving the hitherto unachievable sound of the organ in imaginations to access those powerful cinematic sonics popularised by blockbuster film scores such as 2001: A Space Odyssey, Interstellar, and Tron, courtesy of an immensely powerful, cathedral-sized organ built into Rugby School Chapel, creating an epic but immediate sound like no other, professionally captured and creatively presented as a definitive library like no other, comprising carefully curated, ready-to-play presets perfect for fitting well with the sound-specialising British music technology company's other SYMPHONIC range releases already available for Native Instruments' KONTAKT sample playback engine — as of August 22…

As a highly versatile instrument, now widely used beyond its original church or horror film score setting, the pipe organ is perfectly positioned for adding beauty, depth, and power to orchestral scores and compositions. Celebrated symphonic works such as French composer, conductor, organist, and pianist Charles-Camille Saint-Sae#776;ns' 1886-completed Symphony No. 3 in C minor, Op. 78 — better known as the Organ Symphony — clearly make much use of an instrument that also provides the foundation for countless film scores spanning various genres, including 1958's Vertigo (Bernard Herrmann), 1968's 2001: A Space Odyssey (from Richard Strauss' 1896 work Also sprach Zarathustra), 1982's Koyaanisqatsi (Philip Glass), 1982's Tron (Wendy Carlos), and 2014's Interstellar (Hans Zimmer), to name a notable few...

Continue reading: Spitfire schools itself in achieving organ sound in imaginations with SYMPHONIC ORGAN Virtual Instrument in News.

This post is from the DigiFreq music technology website... click here for more and win products!



Report to Moderator