garrigus
Moderator






USA
15124 Posts

Posted - 10/14/2017 : 08:45:46 AM



[Reply to Topic] | [Reply w/ Quote]
---
Soundiron CUBE Glitchy Workplace Percussion for KONTAKT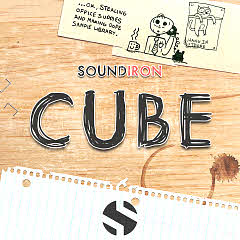 CUBE is a collection of 521 glitchy, crunchy, office-supplies-based percussive samples - along with FX, stingers, risers, and lush ambient pads. About a year ago we thought "you know what would be great? A glitch percussion library that was super CRUNCHY!" and so, Cube was born.

As development went on, the library took its own direction and became "office" related. Each sound has been designed using carefully selected sources like paper crunches, snapping pencils, fax machines, water coolers, paper cups, and all kinds of other office-related sounds. From the rattling of your last few anxiety pills, the evil clanging of your possessed time-clock, to luscious dreamy pads (imagining an escape from your personal cubicle hell), Cube has got you covered for your next game score, hot track, or quirky animation...

Continue reading: Soundiron releases CUBE Glitchy Workplace Percussion for KONTAKT in News.

This post is from the DigiFreq music technology website... click here for more and win products!



Report to Moderator