garrigus
Moderator






USA
14867 Posts

Posted - 08/10/2017 : 6:45:33 PM



[Reply to Topic] | [Reply w/ Quote]
---
Blood Bowl 2: Legendary Edition on PS4, Xbox One and PC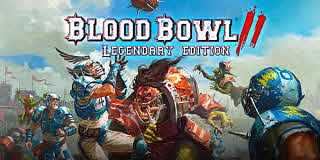 Blood Bowl 2: Legendary Editionís release is just around the corner. The highly anticipated Legendary Edition will bring a wealth of new content this September, notably all the official races and Star Players from the original board game! Watch the Content Reveal trailer for an overview of the latest teams and the newest features that the Legendary Edition is bringing.

The Legendary Edition isn't only adding 8 new races, but many new Star Players and cheerleaders gone wild, in addition to the brand new single-player mode Eternal League, an unending career as a coach for any of your available teams. Compete in matches across multiple seasons, participating in tournaments with different sizes and rules, as you keep evolving and leveling up your team...

Continue reading: Watch the Content Reveal Trailer for Blood Bowl 2: Legendary Edition from Focus Home Interactive in NewTechReview News.

This post is from the NewTechReview consumer technology website... click here for more and win products!



Report to Moderator