garrigus
Moderator






USA
14927 Posts

Posted - 07/04/2017 : 3:40:31 PM



[Reply to Topic] | [Reply w/ Quote]
---
Ueberschall Twelve String Electric Elastik Library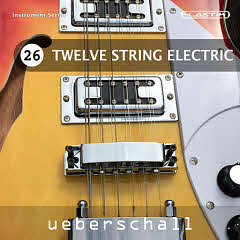 There is something magical about the sound of the 12-string electric guitar. Its natural harmonics produce a rich, bright, sound that is immediately recognizable and hugely evocative. This library captures that sound to perfection with a substantial collection of multi-part performances that are ideal for building your next summer hit around.

Beautiful Sound Of The Electric 12-String
With approximately 5GB of data spread across nearly 700 loops and phrases, Twelve String Guitar makes it incredibly easy to build a complete 12-string performance. The loops are organized into 80, 100 and 120 bpm groups and, within each group, multiple phrase sets are provided with both dry and FX versions of all phrases. Each phrase set itself consists of three musical sections that could, for example, be used as verse, chorus and outro. The main parts are all 16 bars in length...

Continue reading: Ueberschall releases the Twelve String Electric Elastik Library in News.

This post is from the DigiFreq music technology website... click here for more and win products!



Report to Moderator