garrigus
Moderator






USA
14793 Posts

Posted - 07/02/2017 : 4:16:59 PM



[Reply to Topic] | [Reply w/ Quote]
---
Sample Logic LOOP SESSION SERIES - RHYTHMOLOGY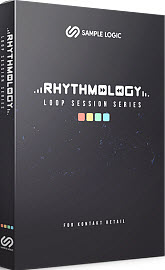 Introducing our latest product: LOOP SESSION SERIES - RHYTHMOLOGY.

Loop Session Series is a brand new collection of loop instruments for Kontakt based on the loop sources from within RHYTHMOLOGY. LSS is designed to be a quick and easy to use instrument either alone, or in conjunction with its big brother library - RHYTHMOLOGY.

Not only can you quickly play through all of the loop source content within RHYTHMOLOGY, you can also earmark your favorites within the LSS interface, which syncs directly to the RHYTHMOLOGY browser.

As a bonus, we have also included all of the loop source .wav content so you may access the raw audio and tweak the loops in your DAW...

Continue reading: Sample Logic introduces their latest product - LOOP SESSION SERIES - RHYTHMOLOGY in News.

This post is from the DigiFreq music technology website... click here for more and win products!



Report to Moderator