garrigus
Moderator






USA
14810 Posts

Posted - 07/01/2017 : 7:55:10 PM



[Reply to Topic] | [Reply w/ Quote]
---
Impact Soundworks VENTUS ETHNIC WINDS - Pan Flutes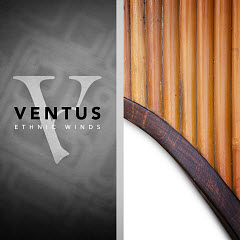 Audio software creator Impact Soundworks is proud to announce availability of the fourth entry into its VENTUS ETHNIC WINDS series of deeply-sampled solo ethnic woodwinds virtual instruments, VENTUS ETHNIC WINDS - PAN FLUTES, featuring (for the first time) two instruments in one — the versatile nai pan flute (from Romania) and powerful toyo bass pan flute (from Andean Peru and Bolivia) — for Native Instruments' industry-standard KONTAKT platform, as of June 12.

Amazingly, as a distinctive-sounding group of musical instruments, pan flutes — also commonly known as panpipes or, less so, syrinx — independently initiated all over the world, albeit all based on the principal of the closed tube, consisting of multiple pipes of gradually increasing length (and, occasionally, girth) created from various kinds of wood or reed. With that in (musical) mind, they are a perfect fit for Impact Soundworks' suitably-named VENTUS ETHNIC WINDS series, deliberately designed to take users on a gripping global journey, capturing the tones of phenomenally performed solo woodwinds outside of the Western repertoire — Ventus being one of the Venti, wind gods in Roman mythology, who dwelt where their respective winds originated...

Continue reading: Impact Soundworks sustains VENTUS ETHNIC WINDS World Travels to take in Sampled Pans Flutes From Afar in News.

This post is from the DigiFreq music technology website... click here for more and win products!



Report to Moderator