garrigus
Moderator






USA
14867 Posts

Posted - 06/26/2017 : 6:05:23 PM



[Reply to Topic] | [Reply w/ Quote]
---
Best Service The Orchestra Virtual Instrument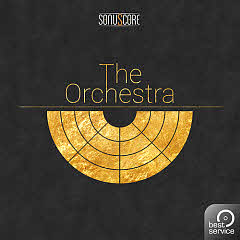 The Orchestra is a revolutionary all-in-one 80 player orchestral library whose heart is our breakthrough Ensemble-Engine that empowers you to convert your ideas into music. Simple and incredibly fast. "We found a way to revolutionize your way of composing complex orchestrated music. Itís a new simplicity, a more natural approach to cope with multifaceted orchestral colors and rhythms."

#8203;Orchestral libraries have become more and more complex over the last years. Developers captured every nuance of symphonic orchestras in countless different articulations. But with a tight deadline, having endless possibilities is not necessarily a good thing...

Continue reading: Best Service announces the release of Sonuscore's The Orchestra Virtual Sample Library in News.

This post is from the DigiFreq music technology website... click here for more and win products!



Report to Moderator