garrigus
Moderator






USA
14795 Posts

Posted - 04/22/2017 : 09:53:41 AM



[Reply to Topic] | [Reply w/ Quote]
---
Free Plugin Alliance bx_subfilter Sub-Shaping Plug-In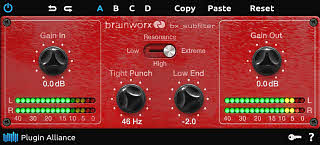 Plugin Alliance, a new 'U#776;ber-standard' supporting all major plugin formats and uniting some of the best-known international audio companies under one virtual roof, is proud to announce availability of bx_subfilter — an AAX Native and DSP-, AU-, VST2-, and VST3-compatible sub-shaping, punch-pronouncing processing plugin perfect for bringing clarity and definition to tracks that have troublesome low frequencies — fresh from founding partner Brainworx as the sixth addition to Plugin Alliance's altruistic FREE category, as of April 11.

Polishing a mix's low end can be tricky. Trying bass guitar DI tracks can sound 'mushy' and kick drum tracks can lose their 'pop'. Put it this way: everything below 100Hz can sometimes become such an undifferentiated 'soup' of noise that it is difficult to know just where to start. So why not start with bx_subfilter...

Continue reading: Plugin Alliance announces availability of bx_subfilter Sub-Shaping Plug-In for Free in News.

This post is from the DigiFreq music technology website... click here for more and win products!



Report to Moderator