garrigus
Moderator






USA
14921 Posts

Posted - 04/15/2017 : 5:36:07 PM



[Reply to Topic] | [Reply w/ Quote]
---
Free NKS Update for Rob Papen Predator2 Synth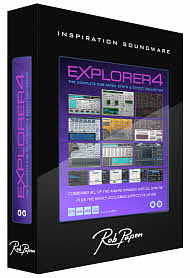 Virtual instrument and effects plug-in developer Rob Papen Soundware is proud to announce that its popular Predator2 soft synth supports Native Instruments' Native Kontrol Standard (NKS®) extended plug-in format for all virtual instrument developers — delivering intuitive and seamless interaction with the German giant's cutting-edge KOMPLETE KONTROL S- Series keyboards and MASCHINE 2 hardware — alongside additional improvements in its latest free update.

Ultimately, updating Predator2 offers owners of Native Instruments' KOMPLETE KONTROL S-Series keyboards and MASCHINE 2 hardware hands-on control of the soft synth from the get-go, thanks to its newly-implemented NKS® compatibility. Clearly, getting going has never been easier as almost all Predator2 parameters can be speedily and comfortably controlled with the tweak of a neat Native Instruments knob...

Continue reading: Rob Papen puts Predator2 in the hands of NI hardware users with welcome NKS-supporting update in News.

This post is from the DigiFreq music technology website... click here for more and win products!



Report to Moderator