garrigus
Moderator






USA
14921 Posts

Posted - 04/02/2017 : 4:29:12 PM



[Reply to Topic] | [Reply w/ Quote]
---
Impact Soundworks KORON - TRADITIONAL INSTRUMENTS OF IRAN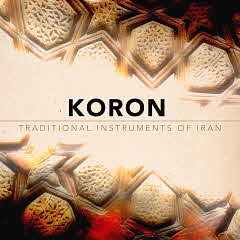 Audio software creator Impact Soundworks is proud to announce availability of KORON - TRADITIONAL INSTRUMENTS OF IRAN — an authentic collection of 10 traditional Iranian instruments perfect for realising realistic Middle Eastern music, cinematic scores, world fusion, and more as one of the deepest world instrument sample libraries ever released for Native Instruments' industry-standard KONTAKT platform — as of March 23.

Koron is a traditional Iranian term that refers to notes that are a quarter-step lower in pitch. Put it this way: such quarter tone intervals are a distinguishing feature of Iranian and other traditional Middle Eastern music, and, as such, Impact Soundworks sensitively pays tribute to that concept — both in name and content — with KORON - TRADITIONAL INSTRUMENTS OF IRAN. Indeed, it is designed to capture the very essence of Iran's rich tapestry of musical forms and history, while also breaking down barriers between Eastern and Western music...

Continue reading: Impact Soundworks announces KORON - TRADITIONAL INSTRUMENTS OF IRAN for Kontakt in News.

This post is from the DigiFreq music technology website... click here for more and win products!



Report to Moderator