garrigus
Moderator






USA
14927 Posts

Posted - 03/12/2017 : 10:38:13 AM



[Reply to Topic] | [Reply w/ Quote]
---
bx_subsynth Subharmonic Bass Processing Plugin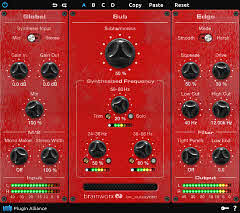 Plugin Alliance, a new 'U#776;ber-standard' supporting all major plugin formats and uniting some of the best-known international audio companies under one virtual roof, is proud to announce availability of bx_subsynth — a unique processing plugin built around the digital heart and soul of the (discontinued) dbx 120XP Subharmonic Synthesizer, using founding Plugin Alliance development partner Brainworx's M/S (Mid-Side) matrix technology to control the stereo field and add sub, punch, and saturation to sounds — as of March 3.

Inspired by its superior subharmonic synthesis, Brainworx began by making a meticulous model of the legendary dbx 120XP Subharmonic Synthesizer's Waveform ModelingTM engine, which generates discrete bass frequencies one octave below whatever is fed into it. Indeed, this was the secret weapon of many DJs, audio post professionals, and mix engineers for adding clean and powerful low end to sounds while shaking anything and everything within earshot. But far from simply seeking to emulate what had gone before, Brainworx took to supersizing the feature set of the original processor from which it took that inspiration by implementing a whole host of fanciful features to take things even higher — or, better said, lower! The result?...

Continue reading: Plugin Alliance announces Availability of bx_subsynth Subharmonic Bass Processing Plugin in News.

This post is from the DigiFreq music technology website... click here for more and win products!



Report to Moderator