garrigus
Moderator






USA
14927 Posts

Posted - 03/08/2017 : 9:40:55 PM



[Reply to Topic] | [Reply w/ Quote]
---
Sample Logic RHYTHMOLOGY Virtual Instrument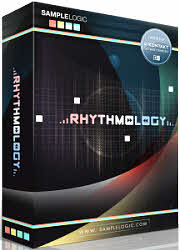 RHYTHMOLOGY is a game - changing, dynamic rhythmic sequencing and effects engine accompanied by a world - class loop library — perfect for all styles of music production. Powered by Native Instruments' in dustry - standard KONAKT PLAYER platform, RHYTHMOLOGY generates grooves, unleashing beats that define the future of rhythm and redefine how rhythmic and melodic loops are made. Musically loaded with all things cinematic, electronic, industrial, hip hop, hous e, Latin, rock, organic, urban, world, and much more besides — above and beyond any generic genre definitions, limitless creativity abounds. As such, each loop has been hand crafted from only the finest samples, drum kits, synths, and raw materials, much o f which comes courtesy of hours of sample sessions by the single - minded Sample Logic team, as well as from professional producers at Sample Magic and Soundtrack Loops. Literally thousands of loops and presets are paired up with an audio engine that defies definition, making RHYTHMOLOGY the last loop player and groove engine anyone will ever need.

Built on Sample Logic's dynamic MULTI CORE sample engine, RHYTHMOLOGY makes creativity simple. Effortlessly design infinite rhythm ic sequences and loops...

Continue reading: Sample Logic announces RHYTHMOLOGY – THE FUTURE OF RHYTHM in News.

This post is from the DigiFreq music technology website... click here for more and win products!



Report to Moderator