garrigus
Moderator






USA
14810 Posts

Posted - 02/24/2017 : 10:18:08 PM



[Reply to Topic] | [Reply w/ Quote]
---
Spitfire Audio LONDON CONTEMPORARY ORCHESTRA STRINGS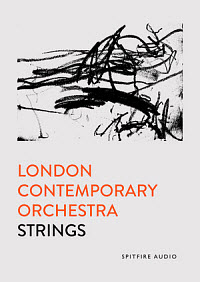 Spitfire Audio, purveyors of the finest virtual instruments from the finest musical samples in the world, is proud to announce availability of LONDON CONTEMPORARY ORCHESTRA STRINGS — serving up everything needed to make cutting-edge strings music on a beautifully prepared platter, perfectly produced in partnership with the London Contemporary Orchestra, whose work with the likes of Radiohead and Jed Kurzel (Alien: Covenant) has contributed significantly to a shift in string writing, with rich recordings of violin, viola, cello, and bass sections resulting in a host of dynamically-controllable, never-before-sampled articulations that are as playable and musical as they are transformational — as of February 23.

Always a company keen to keep its collective ear to the ground and never one to rest on its collective laurels, Spitfire Audio noted a shift in string writing based on innovative techniques and performance styles becoming a global movement. Most certainly that was the case, but it was also nigh on impossible to program with the tools (then) currently available. As a distinct collection of multi-sampled, multi-dynamic, and, most importantly, 'playable' strings, LONDON CONTEMPORARY ORCHESTRA STRINGS sets out to change that...

Continue reading: Spitfire Audio releases the LONDON CONTEMPORARY ORCHESTRA STRINGS Virtual Instrument in News.

This post is from the DigiFreq music technology website... click here for more and win products!



Report to Moderator