garrigus
Moderator






USA
14804 Posts

Posted - 01/30/2017 : 9:12:40 PM



[Reply to Topic] | [Reply w/ Quote]
---
8Dio Studio Percussion Orchestral for Kontakt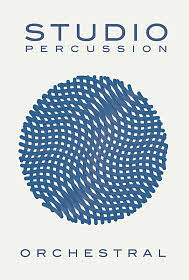 8Dio has announced the release of a new sample library - Studio Percussion Orchestral for Kontakt. Studio Percussion Orchestral is the most comprehensive collection of deep-sampled tonal percussion instruments ever created. First of all we hand-picked all the instruments (Marimba, Vibraphone, Xylophone, Glockenspiel, Crotales and Tubular Bells) and found the best models available.

Secondly we actually recorded them all with two different types of mallets (Soft/Felt and Harder/Wooden). We also recorded all of them with brushes and in most cases, we also bowed them, so you virtually have every type of mallet choice at your finger-tips. We designed a custom user-interface.

But equally important we applied our Groove Sampling™ method to the library. This means that you do not only have all the multi-samples you've come to expect, but also an entirely different sample set of Groove Samples - allowing you to create completely life-like percussion. You have to see it to believe it...

Continue reading: 8Dio releases Studio Percussion Orchestral for Kontakt in News.

This post is from the DigiFreq music technology website... click here for more and win products!



Report to Moderator